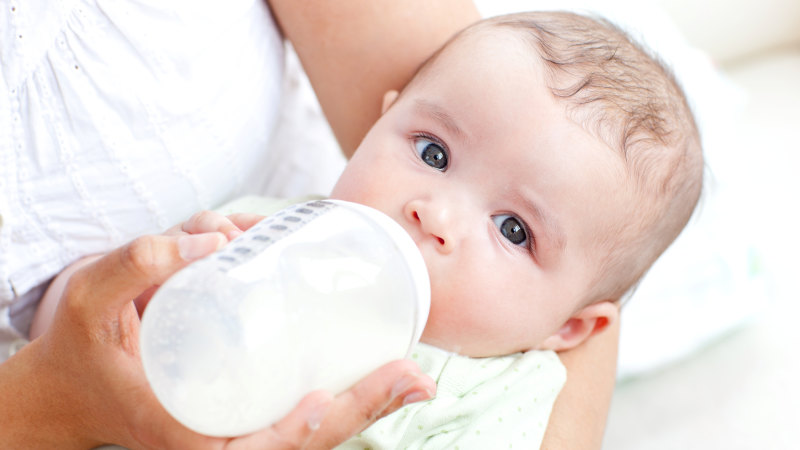 The company's healthy trading update stands in stark contrast to updates from many other companies since the coronavirus pandemic worsened in February. Since then, scores of listed companies have withdrawn profit guidance or significantly downgraded forecasts because of COVID-19.
While a2 acknowledged that consumer behaviour due to COVID-19 was the primary reason its revenue beat expectations, the pandemic also lowered costs. Travel restrictions reduced travel costs and the company temporarily delayed staff recruitment, particularly in China.
A2 Milk, which is listed in Australia and New Zealand, is now forecasting full-year sales of up to $NZ1.75 billion ($1.66 billion), having booked $NZ806.7 million in the first half.
Full-year EBITDA (earnings before interest, tax, depreciation and amortisation) margins are now expected to be between 31 per cent and 32 per cent, up from a previous forecast of 29 per cent to 30 per cent.
Loading
A2 said it recorded revenue growth across all its key regions, but highlighted strong infant formula sales in China and Australia.
Mr Babidge said there was anecdotal evidence a2 had attracted new customers during the pandemic, but acknowledged that pantry stocking by existing customers was likely to be a bigger contributor to the sales increase.
He also said all of the company's sales channels had delivered growth, including online, the daigou channel and retail stores in China that cater to mums and babies.
Over the past year daigou have become bigger, more corporate operations that ship large quantities of goods to China. The role of personal shoppers transporting goods has disappeared because of travel restrictions but had already been declining in significance.
Loading
Mr Babidge said that, in conjunction with its partners, a2 had increased production, adding he was comfortable holding more inventory if required.
Morgans analyst Belinda Moore said a2 had delivered a "great update".
"I think the market was expecting an upgrade, you've started to see brokers upgrade their forecasts in recent weeks," she said.
"They would have to be one of the few companies in the current environment that are actually upgrading … so an outstanding outcome," she said.
A2 Milk shares rose 1.7 per cent to close at $18.62 on Wednesday.
Darren is the mining and agribusiness reporter for The Age and The Sydney Morning Herald.