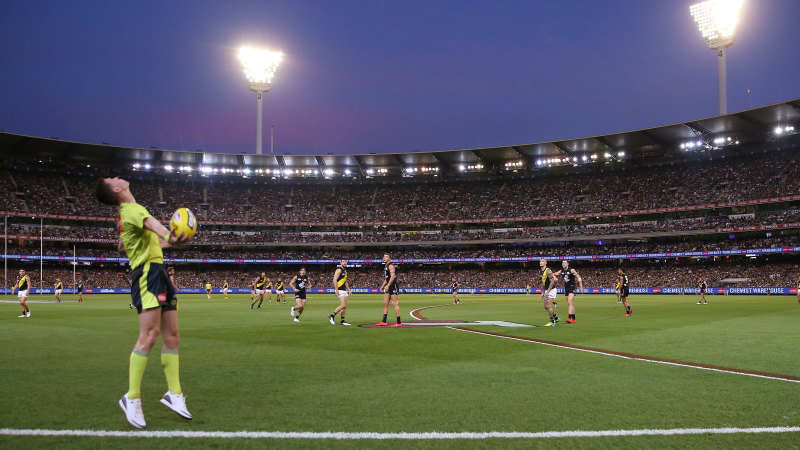 They would also be subject to daily medical screening and temperature tests to pick up any early symptoms if they arise.
If one player or official tested positive to COVID-19, the team – subject to other participants being cleared of the virus – would be able to continue playing in the competition.
It is unclear how the AFL would procure the level of testing required. A fundamental guiding principle of any return-to-play plan is that the resumption of the season would not put any stress on the public health system and would need government approval.
Sources said the AFL was being led by government in relation to what was possible and the environment was changing so quickly that protocols were continually being updated, with the situation expected to be different if games kicked off in late June or early July.