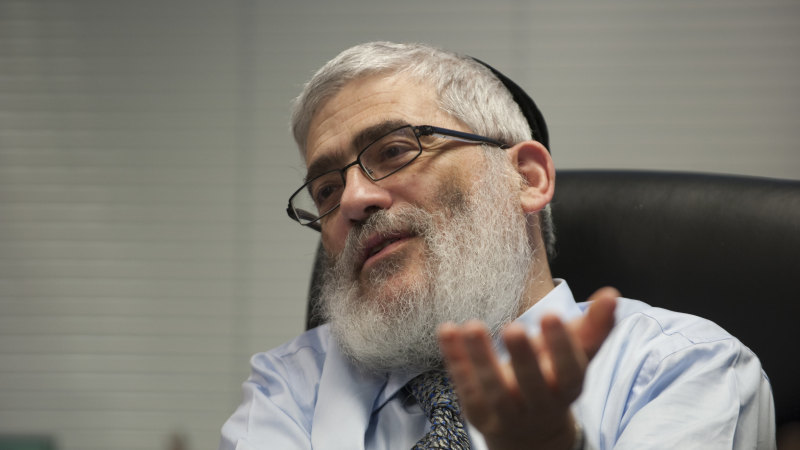 But shortly after the deal was brokered it turned sour and IFFCO launched, and won, legal action in Singapore and later in Victoria to get its money back from Legend and from Mr Gutnick personally.
Mr Gutnick placed himself in bankruptcy shortly after the Victorian Supreme Court found in favour of the Indian group in late 2015 and ordered him to pay the money owed to them and interest, an amount that was close to $200 million. He spent less than a year as a bankrupt and was discharged after doing a deal with his creditors which included his wife and old friends.
The former bankrupt has also recently had another entity associated with his family, Merlin Diamonds, wound up amid allegations of undisclosed dealings that harmed shareholders in the group.
The High Court decision puts to an end a long-running legal dispute over the mine between Queensland Phosphate, which is owned by Pnina Feldman family, and the liquidators to Mr Gutnick's failed business Legend International KordaMentha.
Ahead of its collapse, Legend International transferred its rights to a massive phosphate mine once worth $174 million to Queensland Phosphate for $1 and a $400,000 bond.
Liquidators for Legend at KordaMentha had successfully argued in the Victorian Supreme Court the $1 transaction was uncommercial and designed to reduce the amount of assets available to other creditors. That ruling was upheld in the Victorian Court of Appeal and now the High Court.
The liquidators, Mark Korda and Craig Shepard of KordaMentha, said in a statement that they believed the High Court refusal to hear the appeal vindicates their decision to take steps to protect Paradise's mining assets for the benefit of all creditors.