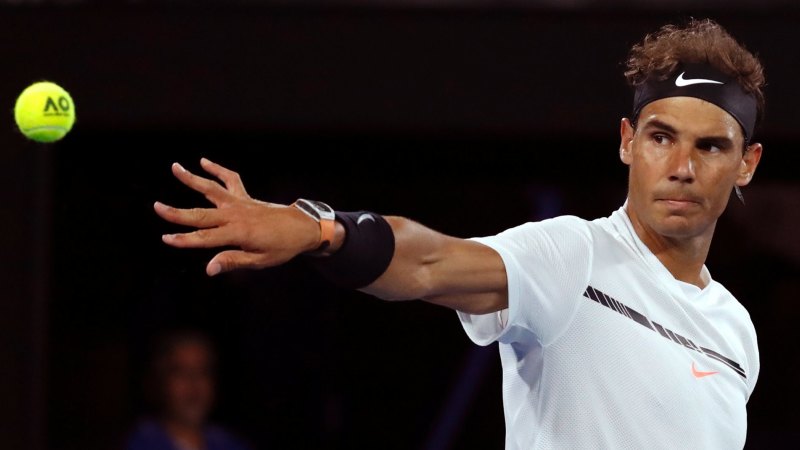 That group includes veterans who have slipped back and youngsters trying to make their way to the top. The professional tour has been on hiatus since early March because of the pandemic. Wimbledon, which was set to run in late June and early July, was cancelled for the first time since 1945, and scores of events on the tours have been postponed.
Though the game's stars have ample reserves to help them weather this long, unexpected break, lower-ranked players are in a more vulnerable position. The concern among the game's leaders is that some promising talents could leave the sport altogether.
One of the sticking points in negotiations has been determining how many players should receive assistance.
Some in the game, including the leaders of the grand slam events, want to help players ranked from 150 to about 500. Novak Djokovic, the top-ranked men's player who is also president of the ATP player council, has been pushing for relief for those ranked between 250 and 700. He has support from Rafael Nadal and Roger Federer, who are also on the player council.
"Outside of 250 is where the real financial struggle is," Djokovic wrote in a message sent to a group of players last week. "We feel that we all need to get together and help these guys out. Many of them are thinking to leave pro tennis because they just can't survive financially. Unfortunately, there is a very large amount of players in the group between 250 and 700 that is not supported by federations or don't have sponsors."
Djokovic, Federer and Nadal have proposed that the top 100 men's singles players contribute to the relief fund on a sliding scale, with those in the top five contributing $30,000 and those ranked from 51 to 100 contributing $5,000. Top 20 doubles players would also contribute $5,000 each.
Loading
In total, this would generate about $1 million. It is unclear whether the leading women's players are considering a similar proposal, but Steve Simon, the chief executive of the women's tour, confirmed that the WTA had already provided approximately $3 million in relief to its players. He said that had come through rebates on membership fees and from payment of the equivalent of first-round prize money for the BNP Paribas Open tournament, which was postponed shortly before it was to begin in early March in Indian Wells, California.
Simon said the players had been paid out of tour funds. It remains unclear precisely how much men's and women's singles players would receive from the new joint relief fund. Djokovic and the players' group are aiming to provide $10,000 to each man ranked between 250 and 700 who meet certain criteria.
"We want to avoid handing the money to players that don't really need it and are in the group that will benefit," Djokovic wrote.