Questions have been raised about delays in notifying staff and patients at a private Melbourne psychiatric clinic that a psychiatrist had tested positive to COVID-19, as 14 people with ties to the insititution are now infected, with three patients in hospital, including one in intensive care.
An investigation into the outbreak at the Albert Road Clinic near Melbourne's CBD, was sparked after a psychiatrist tested positive to COVID-19 on March 24, however, many healthcare workers at the 80-bed psychiatric facility were not informed until April 7, while others said they only found out about the outbreak on Thursday.
The psychiatrist is believed to have contracted the virus outside of the clinic.
Westpac is hitting pause on credit card interest charges and repayments for customers who have lost work as a result of the coronavirus pandemic, as the major banks weigh the prudential watchdog's call to suspend dividends.
Westpac customers who have lost their job or income as a result of the crisis will not be required to make any credit card repayments for three months. Eligible customers will not be charged interest on new card purchases, cash advances or existing amounts owing on the card.
More than 40,000 of Westpac's credit card customers have sought support with managing their finances this year, according to the lender's consumer division boss David Lindberg.
"These measures will allow customers experiencing financial stress as a result of COVID-19 to have a temporary reprieve from repayments and interest," Mr Lindberg said in a statement. "We are working hard to help all of our customers affected by this crisis and are changing our processes and policies to ensure we can support the individuals and families who need extra assistance."
While many can do their jobs remotely, The Sydney Morning Herald photographers continue to capture the pandemic from Sydney's beaches to drive-thru testing centres to the homes of people who kindly share their personal stories.
Milan: As the infection curve in Italy flattens and the government moves gingerly toward reopening the country, more Italians, fuelled by growing anger over thousands of deaths and what they see as health officials' failures in handing the crisis, are seeking to hold someone accountable.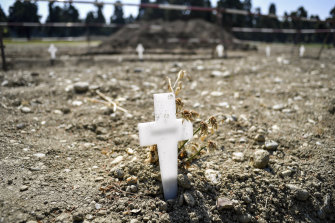 Some analysts foresee a litigious phase as victims' families rally in anger in Facebook groups and prosecutors weigh manslaughter charges over deaths at some nursing homes. The country's coronavirus epidemic was among the world's deadliest, with an official toll of more than 25,000. And the grievances are emerging as the government wrestles with lifting the lockdown, what it calls phase two.
"Phase three is going to be the criminalisation of the contagion," journalist Nicola Mirenzi wrote on the news website Linkiesta. "The pandemic is going to turn into a big collective trial."
Prosecutors have begun investigating whether errors by authorities had contributed to or caused the deadliest clusters. Liberal members of Parliament have accused the conservative government in the Lombardy region, where the country's first infections appeared, of exacerbating the contagion. About 45,000 relatives of coronavirus victims have joined "NOI Denunceremo" ("We will denounce you"), a Facebook group for people who believe that not enough was done to save their relatives.
The Therapeutic Goods Administration has hit Pete Evans' company with fines worth over $25,000 for allegedly falsely advertising a device that he said could be used to protect against coronavirus.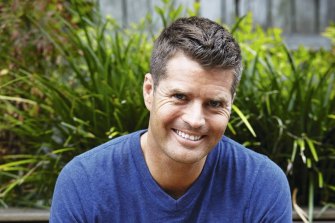 The TGA received a number of complaints about the promotion of a "BioCharger" device during a Facebook livestream on 9 April 2020.
The celebrity chef livestreamed on his Facebook page, which has more than 1.4 million followers, claims that the device could be used in relation to "Wuhan coronavirus" – a claim which has no apparent foundation.
"Any claim that references COVID-19 is a restricted representation under therapeutic goods legislation, and is of significant concern to the TGA given the heightened public concern about the pandemic," a statement on the TGA website read.
The organisation recently published a warning to advertisers and consumers about illegal advertising relating to COVID-19.
The TGA has issued the company with an infringement notice in respect of the representation made in the livestream and video.
A second infringement notice was issued for alleged advertising breaches on Mr Evans' website. The fines total $25,200.
Mr Evans is the sole director and secretary of Peter Evans Chef Pty Ltd.
Dr Harry Nespolon of the Royal Australian College of General Practitioners said he welcomed the decision.
"I hope that it gives pause for thought for anyone taking advantage of this pandemic to spread false and misleading nonsense on social media," he said.
"This celebrity chef can carry on all he likes about 'activated almonds' and whatever latest fad excites him but he should steer clear of health advice, particularly when it comes to something as serious as COVID-19.
"I encourage all Australians to ignore his social media content."
A fifth resident of Anglicare's Newmarch House aged care facility in Sydney's west has died after being diagnosed with COVID-19, bringing the national death toll to 79.
The 96-year-old woman passed away on Friday morning, Anglicare Sydney confirmed in a statement. "I am thankful that a close relative was able to visit her last night before she died," Grant Millard, CEO of Anglicare Sydney, said.
"We grieve with the family, our staff who have cared for her, other residents who have come to know her, and everyone who has been thinking and praying for us during this difficult time."
There have been 44 cases of coronavirus linked to Newmarch House aged care facility, including 29 residents.
Aircraft owned by Virgin Australia have been prevented from leaving Perth Airport over claims by the airport it is owed millions in outstanding invoices.
On Friday, heavy vehicles were used to block movement of four aircraft over which it had taken liens.
The airline called in administrators on Monday night after its revenues collapsed amid pandemic travel restrictions.
Perth Airport said it had been working co-operatively with administrators to help the airline come through the coronavirus crisis.
"Virgin has significant outstanding invoices from Perth Airport for airfield and terminal use charges – money the airline has already collected from its passengers and the FIFO sector," an airport spokesman said in a statement.
"While Perth Airport is working with the Virgin administrators, it also needs to protect its own interests.
"Perth Airport has taken liens over a number of Virgin aircraft – a standard practice in these situations. The aircraft affected are not being used for current FIFO or interstate operations and have been parked at Perth Airport for some time now.
"There will be zero impact on the state's resources sector.
"At this point in time, we continue to facilitate Virgin's FIFO flights through T2 while we try to secure an agreement with the administrators."
Staff from an aged care facility which previously experienced a coronavirus outbreak have started shifts at Newmarch House in western Sydney as more than 50 of the home's regular staff remain in self-isolation.
BaptistCare, the operator of Macquarie Park's Dorothy Henderson Lodge where 21 COVID-19 cases were reported last month, confirmed three of its senior staff would be "providing centre management and stakeholder support" at Newmarch, which is now the largest coronavirus cluster in the state after the Ruby Princess ship.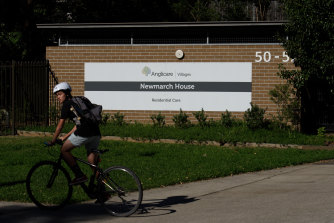 The efforts of the federal government and agencies meant Newmarch House had a "full complement of staff" on Friday, after operating with less than two-thirds its usual numbers earlier in the week, Anglicare said.
However, families say residents at Newmarch are still experiencing delays in care.
Toilet paper sales at Woolworths have surged again over the past week despite supermarkets showing signs of panic buying easing off.In an email to customers sent on Friday night, Woolworths chief executive Brad Banducci revealed.
14.1 million rolls were sold over the past week, a 2.6 million increase from the week before.The spike was likely due to more supply being available, Mr Banducci said, with loo rolls being the "exception to the rule" as sales slowed down across other categories.
"The demand surge of a few weeks ago is undoubtedly calming, with many people returning to buying what they need and signs also suggesting that the average Australian household has almost 2 weeks worth of typical pantry items at home," the chief executive said.
Woolworths was able to lift two-per-person restrictions on paracetamol and ibuprofen, though warned hand sanitiser supply was still patchy.
While baking supplies were in hot demand moving into Easter, Australians have now switched to cooking winter warmers, with purchases of dried herbs and spices up by more than 70 per cent and dried soup mixes more than doubling.
Salon-deprived shoppers have also caused sales of hair colourants to jump 50 per cent and nail polish and removers up 40 per cent.
Mr Banducci said cases of verbal abuse against staff members have decreased significantly, and praised shoppers for acting kindly towards employees.
"It's wonderful to see respect and kindness being shown to our team members and fellow Australians and a genuine thank you to all for your support in keeping us and each other safe," he said.
AFL club members could claim tax refunds on their 2020 subscriptions in an Australian arts industry model being explored by the clubs.
Clubs are waiting on a ruling from the Australian Taxation Office, which would benefit members who continue to financially support their clubs despite the likelihood of being prevented from attending the remainder of the season's games due to coronavirus restrictions.
Geelong chairman Colin Carter is understood to have raised the prospect of clubs exploring the Opera Australia subscribers model at a presidents meeting. Now the recently formed working group of club chiefs working on membership has put forward a proposal to the ATO on behalf of all club members.
Clubs are also looking at a second, less preferred option under which memberships and reserved seating costs could be transformed into tax-deductible donations under the Australian Sports Foundation program. Clubs such as Hawthorn, raising money for a new facility at Dingley, would lose six per cent of each donation under the second model.