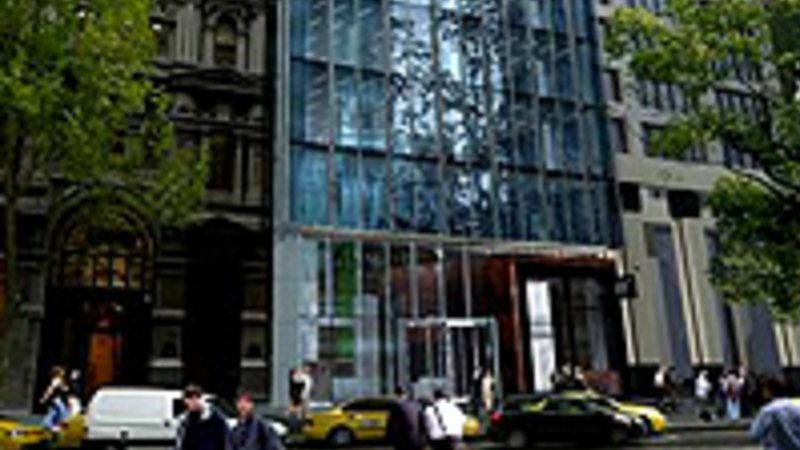 "This will see a substantial increase in incentives, of about a 50 per cent increase in Sydney and Melbourne and reduction in face rents of 10 per cent over the next 12-18 months," he said in a note to clients.
The job cuts will also result in net effective rents for prime offices falling up to 20 per cent over the next 12 months, UBS estimates.
Savills Australia's Melbourne leasing head Mark Rasmussen said tenant inquiry has slowed substantially across the city centre as a result of the COVID-19 crisis, but there was an upside – a significant rise in inquiry from both state and federal governments.
"Most private businesses are avoiding any decisions if they can," he said.
The lockdown and shift to home working is fundamentally reshaping how businesses view their use of space. Smaller businesses, that had previously refused to let staff work from home, were now actively considering downsizing their office requirements.
"There is certainly going to be more people looking at the option of working from home," he said.
But Mr Rasmussen says while vacancy will rise, "it's not going to be a bloodbath."
Most large city corporates, particularly banks and global consulting firms, were already well down the journey of introducing flexible works systems, a fact that would dilute the impact of any coronavirus-inspired change.
"In prime grade buildings vacancy will stay fairly low but we will see a substantial increase in incentives," he predicted.
Melbourne's prime grade vacancy is expected to rise to around 5 per cent by mid-2021, but now it may top 6 per cent. Overall, landlords will be very reluctant to drop rents, he said.
Morgan Stanley's analysts are more bearish. The bank predicts Sydney's office vacancy will rise above 10 per cent as unemployment escalates.
Loading
"What's more concerning is that there is almost a 0.7 per cent correlation between NSW job ads and Sydney CBD office net absorption based on data since 2007," the bank said.
Despite the uncertainty caused by the pandemic, big tenants are hunting for new digs with some seeing an opportunity to get more space at a better rent.
Collectively Westpac, Australia Post and the Commonwealth Bank are in the market for about 100,000 square metres in Sydney and Melbourne.
Westpac began its search for 40,000 sq m late last year and will likely review those specifications once the full impact of the virus is known and it can assess how many staff wish to keep working from home.
In Melbourne, the Commonwealth Bank is in the market for 18,000 sq m. It currently has staff located at 357 Collins Street and in Lang Walker's Mercer building in the Docklands.
Australia Post has a requirement for 40,000 sq m in Melbourne and is actively reconsidering its head lease at 111 Bourke Street, a building owned by Brookfield Asset Management.
Also in the marketplace, is the state government's Victorian Civil and Administrative Tribunal which needs a new 20,000 sq m home.
Carolyn Cummins is Commercial Property Editor for The Sydney Morning Herald.
Simon Johanson is a business journalist at The Age and The Sydney Morning Herald.