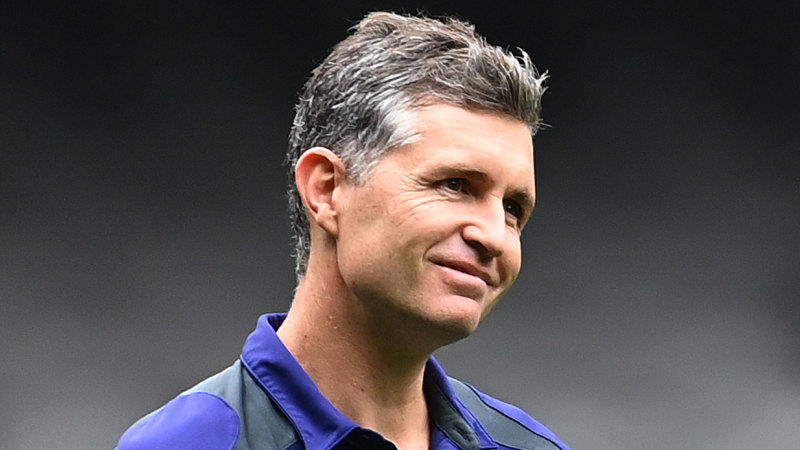 "I just want to get us back to playing footy, so however that happens as a footy club we'll negotiate the difficulties of that."
West Coast CEO Trevor Nisbett on Thursday wanted the Eagles to play a major role in any hub set-up, while WA Premier Mark McGowan has welcomed the state becoming a quarantine hub for players if the AFL complied with state health advice.
Meanwhile, Longmuir said he had been in regular contact with troubled forward Jesse Hogan as the club hopes he can return not long after the shortened 17-game season resumes.
Hogan took leave from Fremantle in February to address his mental health after just 12 games in his first season at the club due to a serious foot injury, but Longmuir hoped he could return to training next month.
"I think he'd be ready to come back and join the footy club in some aspect … he's still got a body of work to do to get physically up to AFL footy but the most positive thing to come out of this is that Jesse is healthy and wants to be part of the footy club and invest in the connection we're trying to build," he said.
"His mental wellbeing has always been front of our mind and that will continue to be the case."
Longmuir caught up recently with the 25-year-old Hogan, who was traded to Fremantle at the end of 2018 after 71 games and 152 goals for the Demons that established him as one of the game's premier young key forwards.
"Early days it was probably more Peter Bell [who kept in contact] as they've got a really strong relationship and have open and honest communication," Longmuir said.
"But in the last couple of weeks I've had some communication with Jesse and caught up with him a couple times and he seems in a really good frame of mind first and foremost, which is our number one aim as a footy club.
"But he also looked really fit and healthy, so it's all positive at the moment. He's obviously training by himself and still has a lot of hurdles to get over but the signs are good at the moment."