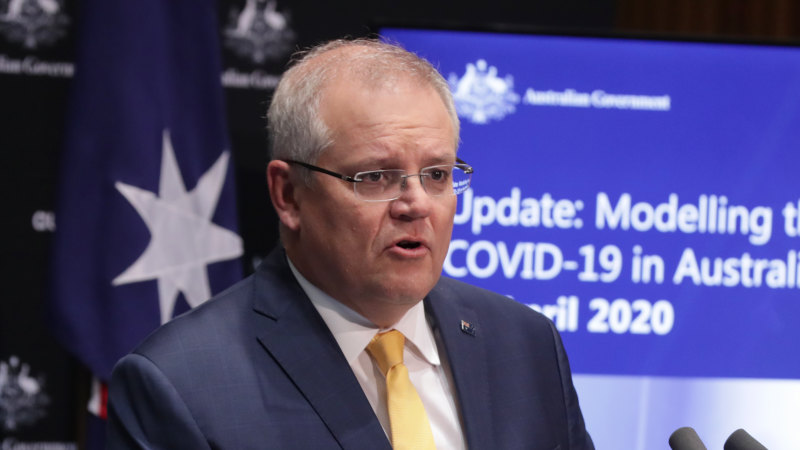 The sport and recreation guidelines, which are yet to be developed, will differentiate between professional and elite sport, competitive community sport, and individual activities.
Loading
The principles will help shape how states and territories start loosening social distancing measures, which could begin within coming weeks.
Mr Morrison added the safe workplace guidelines were to be designed to hasten the restart of the economy.
"This is all about getting Australians back to work, and ensuring that when they go back to work that they and their families can feel safe in going back to work, and to ensure that there are important principles in place … should a [COVID-19] case present in a workplace," he said.
Businesses are urged to work with employees to be prepared for a coronavirus outbreak at work, under new safe workplace principles agreed to by the national cabinet.
The ten principles include the statement that "businesses must, in consultation with workers, and their representatives, assess the way they work to identify, understand and quantify risks and to implement and review control measures to address those risks."
"As COVID-19 restrictions are gradually relaxed, businesses, workers and other duty holders must work together to adapt and promote safe work practices, consistent with advice from health authorities, to ensure their workplaces are ready for the social distancing and exemplary hygiene measures that will be an important part of the transition," another principle reads.
Businesses are urged to have a plan ready in case an outbreak occurs in their work, according to principle six.
Addressing the issue of schools, Mr Morrison says social distancing measures including the 1.5 metre distancing requirement and four square metre rule for venues are "not appropriate and not required" in schools.
Loading
He said the Australian Health Protection Principal Committee said in advice to be released today that such measures were not necessary in schools and "the advice cannot be more clear than that".
Mr Morrison also said the national cabinet had accepted the advice of the medical expert panel that it was not recommended that masks be worn by the general population.
"It is not recommended by the expert panel that they are necessary to be worn, and … it's important to note that the wearing of such a mask does not protect you from an infection, but if you are displaying respiratory symptoms then it is, at best, a measure that prevents you transferring it to others," he said.
"It's not about protecting you from infection … [but] to prevent the transmission."
Max is a journalist at The Sydney Morning Herald and The Age.
Michaela Whitbourn is a legal affairs reporter at The Sydney Morning Herald.