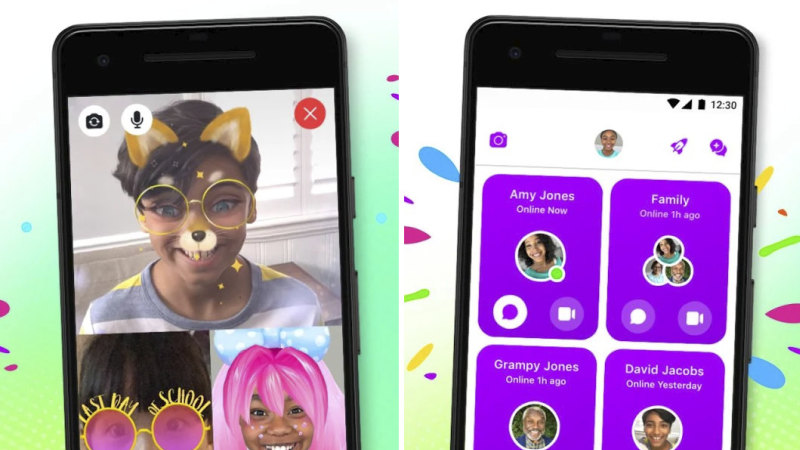 "By locking kids into the Facebook ecosystem, parents are signing them up to be tracked and profiled. By the time these kids sign up for 'actual' Facebook, the company will already have a detailed social graph to utilise."
A spokesperson for Facebook said there were no ads or in-app purchases in the app, and data collected through the app was not used to target ads. Children are able to sign up for a full Facebook account once they are 13, but the company does not automatically convert Messenger Kids accounts to full Facebook accounts.
Loading
The social media giant said it included strong privacy protections and consulted with a team of online safety and child development experts to develop and maintain the app. Parents can keep track of who their children are talking to, anyone they block and any images shared.
The app puts parents in charge of who gets added as contacts. This could include adult family and friends — who can chat with the child through their standard Messenger app — or the children of friends who are also using Messenger Kids. An upcoming update will allow kids to be more active in finding and approving friends, but parents will be able to turn this off or overrule kids' decisions.
Just last year Facebook was made to pay a $US5 billion fine for breaching user privacy, after data captured from Facebook accounts was used for illegal profiling by a third party.
The Messenger Kids app was also in the news for privacy issues last year following its launch in the United States. A design flaw had allowed kids to join group chats with friends of friends who were not approved by parents.
Loading
Since then the company has racheted up privacy and parent transparency in the app, while also adding features that teach kids about communicating responsibly online, but not everyone is convinced.
"It is great to see Facebook add more controls for parents under these recent updates," said Katis McInnis, policy counsel for Consumer Reports in the US, following Facebook's privacy-minded changes in February.
"That said, Parents should think carefully about whether they want their youngest kids on a messaging app at all, given past issues with Facebook's handling of personal data."
The Australian rollout of the app follows the introduction of Spotify Kids, which provides children with their own music library and playlists.
Tim is the editor of The Age and Sydney Morning Herald technology sections.
Most Viewed in Technology
Loading