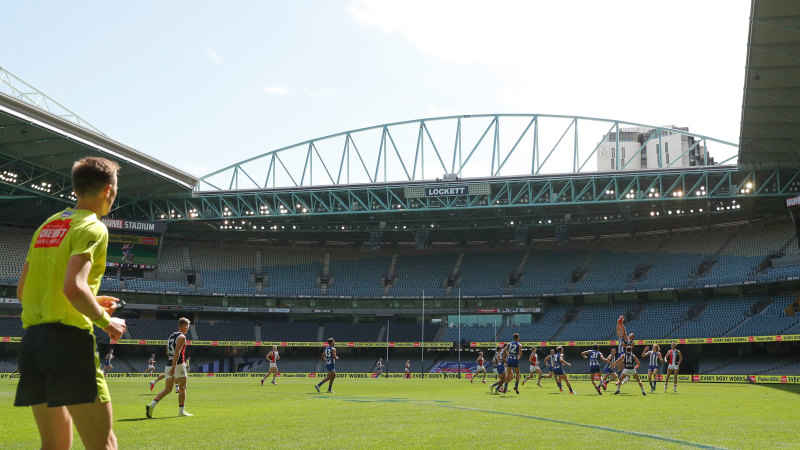 Sutton was asked on 3AW on Friday morning whether the AFL could return in June.
Loading
"There's a chance," Sutton said.
"The move is always to try to open things up if the epidemiology allows it. We are clearly moving to lower and lower cases week on week so that is a good sign but today is a demonstration that you can get explosive outbreaks.
"Sometimes these spill over into the community so we have to be mindful that things could change in the wrong direction over the next month but I would hope that there are possibilities for a whole number of things to restart."
"The season may take many phases from here and the first one of those might be a hub system in winter and this looks like a pretty place to have one from my point of view," Evans said.
Evans said the Suns, however, would be happy to do whatever they have to to get the competition up and running and would have no concerns with playing outside Queensland for an extended period.
He said the Suns' experience of being on the road in 2018 when the Commonwealth Games were held in Queensland would hold the group in good stead if they had to be away from the Gold Coast for any length of time.
The AFL has made no decision on hubs but club bosses Tom Harley and Dave Matthews, based in Sydney, have made no secret of their desire to have games played in NSW while Victoria shapes as a possible location given there are 10 AFL clubs based in Victoria.
Peter Ryan is a sports reporter with The Age covering AFL, horse racing and other sports.