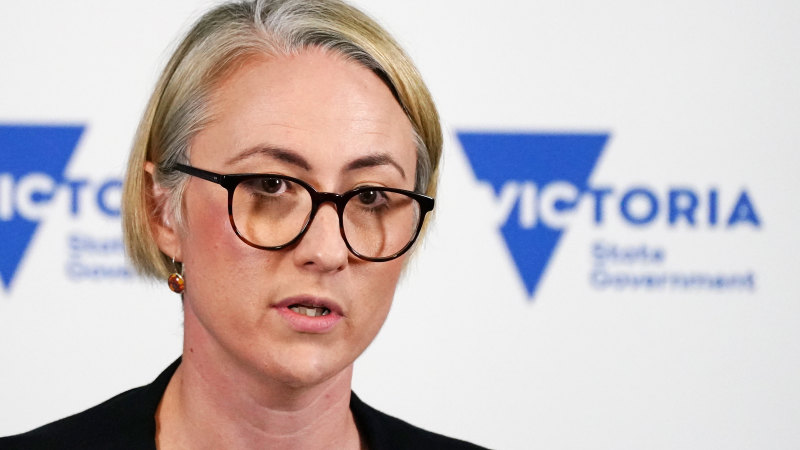 Her psychiatrist told her about the outbreak on Thursday, rather than the clinic or health department, when he received a blanket email from Victoria's Chief Psychiatrist.
"My mum explicitly asked before she went in on Tuesday, have there been any coronavirus cases?" the woman said.
"The staff said no. Whether they didn't know or the management was withholding it, the communication was appalling. My mum's psychiatrist was furious on Thursday."
A spokesman for Albert Road Clinic, owned by Ramsay Health, said the Health Department was responsible for contact tracing and contacting patients, but admitted it was aware of a "small number of staff cases" before this week.
He said the Health Department informed the clinic about the cluster of cases, mostly among discharged patients, on Wednesday night.
"The clinic acted as quickly as it could in terms of communication on Thursday," he said.
The woman's elderly mother has suffered pneumonia, bronchitis and is prone to asthma.
Since picking her up on Friday, neither Albert Road Clinic nor the Health Department has contacted the woman or her mother.
The woman said of her mother: "We thought she would be safe going in because they said they hadn't had cases, but that's completely not the case.
"There were people all together in the dining room until late Thursday, group therapies were still happening. They only changed things once it became public. That's why we are so angry."
Loading
The first case, a psychiatrist, is believed to have contracted the virus outside of the clinic.
Prime Minister Scott Morrison and Victorian Chief Health Officer Dr Brett Sutton have said that effective detection and suppression of local COVID-19 outbreaks would be essential in managing the spread of the virus when social restrictions were eased.
Victoria announced three new coronavirus cases on Saturday, taking the state's total to 1346 with 1262 people recovered. There are 24 people in hospital, including 11 in intensive care.
After an investigation into the outbreak was announced on Friday, Victorian Deputy Chief Health Officer Annaliese van Diemen on Saturday defended the state's response.
"Every case that is diagnosed is contact traced … the fact that the Victorian public found out about these [on Friday] doesn't mean that nothing has been happening since the 24th of March. It's not the same thing," she said.
"But we are obviously reviewing all of the actions that have been undertaken."
A psychiatrist who referred a patient to Albert Road Clinic earlier this month told The Sunday Age he only heard about the outbreak on Thursday evening when the clinic's chief executive emailed staff and doctors informing them of the outbreak.
The doctor said he would not have referred his patient if he had been told about the coronavirus case on March 24.
"It seems strange that the hospital was open to admissions for a month with a positive COVID-19 case there, and referring and admitting doctors weren't informed so they could use that information in their clinical decision-making," he said.
Michael is a reporter for The Age.