Cancer referrals at Australia's leading oncology centres have plummeted by up to 30 per cent, fuelling concerns seriously ill people may be going undiagnosed.
The Peter MacCallum Cancer Centre has revealed referrals for patients were down by a third this month, compared to the same time last year, as thousands of Australians avoid seeing their doctor amid fears of contracting coronavirus or not wanting to burden health services.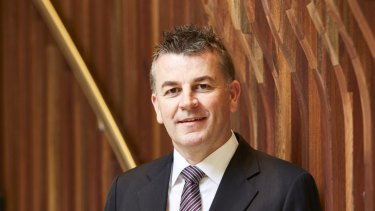 "It's really quite striking the decrease in referrals we are seeing," Professor Declan Murphy, director of genito-urinary oncology at Peter MacCallum Cancer Centre, said.
"What the trend tells us is that people are not going into primary care. They are not seeing their doctors or getting their blood tests done, getting that swab or that colonoscopy. The exact sort of stuff that creates referrals into the cancer centre is just not being done."
A similar trend has been observed at the Chris O'Brien Lifehouse in NSW, with early estimates suggesting an up to 25 per cent drop in new cancer patient referrals.
"If we are dealing with months of delays in cancer diagnosis then that would lead to worse outcomes and excess deaths to cancer which is something we must avoid at all costs," Victorian Comprehensive Cancer Centre's Professor Grant McArthur said.
In case you missed it, two Australian states are set to relax their social distancing measures as COVID-19 case numbers continue to dwindle.
From midnight on Friday, Queenslanders can relax at the beach, have a picnic outdoors, visit a national park, go on a drive for leisure and go shopping for non-essential items.
However, the outings must be restricted to the members of the same household or up to two people and residents must not venture more than 50 kilometres from home.
From tomorrow, people in Western Australia can gather – indoor or outdoor – with 10 people, up from a limit of two.
Residents will also be allowed to leave home for recreational activities including picnics in parks or camping, and have up to 10 people present at weddings.
The announcements will be looked on with envy by southerners, but is at least the first real indication of what kind of case numbers might see an easing of restrictions in the more populous states.
WA recorded no new cases of the coronavirus overnight, and just one case yesterday, while Queensland recorded three cases overnight.
Papua New Guinea is running low on reagent and extraction kits needed for testing COVID-19, sparking Australia to source the material for its neighbour.
Although PNG has only recorded eight cases of the coronavirus, they have been spread across the country and there are growing concerns about a potential outbreak as the government looks to ease restrictions.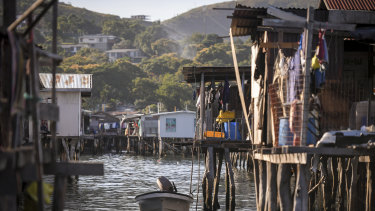 The Australian government is now trying to procure reagent and extraction kits for PNG so the country can ramp up testing, while Queensland Health has agreed to test PNG samples in Brisbane until the reagent and extraction kits can be secured.
So far, more than 1000 samples have been sent to Brisbane for testing.
The country has nearly run out of reagents, which are the key chemical ingredients used in testing for viruses such as the coronavirus.
Australia has also provided a $20.5 million support package including for more personal protective equipment and increased testing capacity.
Here are some early reader reactions from people who have downloaded the COVIDSafe App.
We've had lots of messages. There are plenty of supportive reactions and also a number of people concerned as to whether their phone batteries will be sapped or data protected.
Some readers have reported an issue with their phone number not being accepted, some readers suggested removing the "0" from the front of your number or try the international format which in Australia is +614 and the rest of your number after the '04'.
Catherine Smithson: Yes I downloaded it into an iphone. With the latest IOS but the app won't accept my phone number. It seems to want an international format which might confuse some people.
James Malone: Just downloaded it. Unbelievably powerful tool to help us contact trace as we start to ease restrictions. A temporary and only limited privacy concern. Benefits outweigh concerns by a very large margin. Can't recommend highly enough. Possibly our best defence against an epidemic.
Ross Moncrieff: Easy to download, doesn't ask for anything more than name, age, postcode and mobile number. Google takes more data every time I log on, so why would anyone have any concerns?
Stephen Paynter: Easy to download. I volunteered to participate in any pilot. If it is bad enough for Barnaby, you KNOW it must be great for us.
Des Proctor: I'm a 52 year old teacher in Canberra and was able to download the app fairly easy, older Australians may need help with this. When school and my coaching resumes I come into contact with over 1000 people per week just in that capacity so this app hopefully will keep my wife's elderly parents safe. Cheers!
Jessica: I have to go out of app to get my pin – then go back into app – you have to start from the beginning again! Keep going around in circles.
Matt: It won't accept my mobile number, so I can't register. With or without the preceding zero.
Tobias: Took all of 30 seconds to set up, and now, hopefully forget about.
Cam from Melbourne: It works! Downloaded and registered on four family phones. We are helping to bring forward COVID19 restriction reductions, helping stop the spread and helping to save lives. I've worked in IT for 30 years. The benefits outweigh any risks, please do it.
Picquet: Couldn't find it in the Apple App Store. A search on CovidSafe returns a 'nothing found'. However, there is a link to the app (in the AppStore) in the Government's Corona virus information app.
Vizzini: No I won't be downloading it. First, Bluetooth cannot do what it required to make the app work as stated by the gov. It will produce approx 11 false positives for every true interface. Second, I don't trust this gov one bit with any of my data.
Anna: Quick to download and install. You enter your name, age range, post code and mobile number. It took maybe 45 seconds to receive the verification code but otherwise painless to install.
Liz (digital professional): Got it and installed it. Most apps already on your phone reveal far more to Google and Facebook, and are far less controlled, than this one is. It has pretty strong privacy controls built into it – far more than other apps. You just need to ensure Bluetooth stays on (it already is if you connect your phone to your car etc). And the app can stay on in the background on an iPhone – you don't have to keep it front of screen or have the phone unlocked. Just make sure you open it again if you ever have to re-boot.
Karen: Downloaded fine. Registered fine. Leaving running in background. Think they need to clarify that bit – people think it needs to stay open in window.
Victoria has surpassed 100,000 tests for coronavirus, with 101,000 people checked around the state.
There are 137 cases with no known source of infection, an increase of two over the last 24 hours of data.
Forty-seven people in mandatory hotel quarantine have been diagnosed, Chief Health Officer Professor Brett Sutton said in advice to clinicians on Sunday night.
There have been a total 1349 cases in Victoria, 1265 of which have recovered.
There have been 17 deaths in the state, and 21 people remain in hospital including 10 in intensive care.
The government says it has done enough to protect Australians' privacy when it comes to its coronavirus tracing app – and it looks like it might have got the balance right.
Those who would typically be against such an app are saying just that.
"This is the first time our government has deployed a digital service with user privacy at its core, that is protected by strong legislation for one specific use, and requiring consent at two points," says Dr Belinda Barnet, a senior lecturer at Swinburne University of Technology with research interests in data privacy.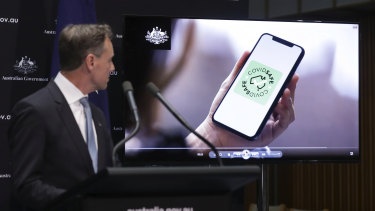 But the app still faces significant hurdles on two fronts: In Australians' ability to trust the government and in ensuring it works effectively and does not provide false hope to millions.
Australians are desperate to see each other again and if this technology is adopted widely, it could see the easing of social gathering restrictions and be used to contain coronavirus outbreaks.
However, in Singapore, where a similar app was designed, the biggest issue was not privacy but the battery life of phones being drained and the requirement that it be open on iPhone user's screens at all times. This resulted in it being installed by just 12 per cent of Singaporeans.
Australia thinks it has overcome this hurdle on iPhones, but scepticism remains.
The Australian government's much-talked about COVIDSafe tracing app will go live at 6pm tonight, people have been able to download it this afternoon in preparation.
We would love to know your experiences with the app as you test it out.
Many people were concerned about the privacy protections and how our data will be used although the government has made concessions on how and how long it stores and shares data.
Please let us know your experiences by using the information box below or you can reach us securely by clicking the link at the bottom of the box.
Doctors, business and bankers have been quick to back the Morrison government's COVID-19 tracer app, but the Law Council of Australia has warned it needs to be subject to independent oversight
Called COVIDSafe, the voluntary app will be available for download and registration in under an hour.
"It assists in the early alert and finding of people who may have been in contact with a person who is positive with a diagnosis," federal Health Minister Greg Hunt told reporters as he announced the launch of the app in Canberra on Sunday.
The app is based on Singapore's Tracetogether software, which records the Bluetooth connections a phone makes with others.
Users have been reassured only health authorities will have access to the data, which it is hoped will lead to a relaxation of the economic shutdown sooner.
Pauline Wright, president of the Law Council of Australia, told the ABC they were "reasonably comfortable" with the privacy measures being implemented, but they would have liked to see the legislation before the app came into being.
"We would like to see some independent oversight and a complaints mechanism," she said. "Our principle concern is there is no provision for oversight and reporting on use of app."
Business Council of Australia chief executive Jennifer Westacott urged Australians to download the app.
"The more Australians who download the app the safer we will all be and the more quickly we can begin to ease restrictions," she said in a statement.
Australian Banking Association CEO Anna Bligh said Australia's bank chiefs were right behind efforts to open up the economy in the coming weeks.
Australian Nobel laureate and immunologist Peter Doherty said he would be signing up for it.
"Any privacy any of us had pretty much disappeared when we started using mobile phones, searching on line, buying stuff from Amazon or whatever," he tweeted on Sunday.
New research from the Australia Institute shows that 45 per cent of Australians say they will download and use the mobile app, while 28 per cent say they won't. A further 27 per cent were unsure.
with AAP
Parents are being encouraged to maintain open communication, find positives and keep an eye out for signs of stress and anxiety in their children after more than a month of social distancing restrictions.
With the Kids Helpline receiving unprecedented numbers of calls in March – 9000 a week or one every minute – psychologists say that while many are resilient, children of all ages are likely to be experiencing higher levels of stress.
Sydney mother-of-two Joanne said she'd struggled to explain the need for handwashing, staying inside, and not seeing grandparents or friends to her children, aged six and nine, "without scaring them".
She said her children had initially treated the virus as a "game", but became fearful once they learned their grandparents could be vulnerable.
"There was a period of time where both kids were having nightmares about being killed or dying, or people they loved dying. It has followed an arc. I do feel like we have settled into a bit of a routine now where we just say, 'yeah, that's COVID'," Joanne said.
Victoria will not bow to pressure by winding back its strict stay-at-home orders at least until May 11 when the current state of emergency ends, Chief Health Officer Brett Sutton has said.
The state government ruled out following in the footsteps of other states which have begun easing some restrictions, including in Queensland where people will be allowed to go on picnics and for recreational drives from Friday.
Victoria recorded just three new coronavirus cases in the 24 hours to Sunday morning, bringing the total to 1349. Of those three, one was a patient at a private psychiatric clinic at the centre of a COVID-19 outbreak, taking cases linked to the facility to 16.
The state's death toll increased to 17 after a man in his 90s died in hospital from coronavirus. There are now just 84 active coronavirus cases in Victoria, with 1265 people having recovered.
Health Minister Jenny Mikakos has rejected any notion of social isolation measures being lifted sooner in rural and regional Victoria, where there have been fewer coronavirus cases compared with metropolitan Melbourne and Geelong.