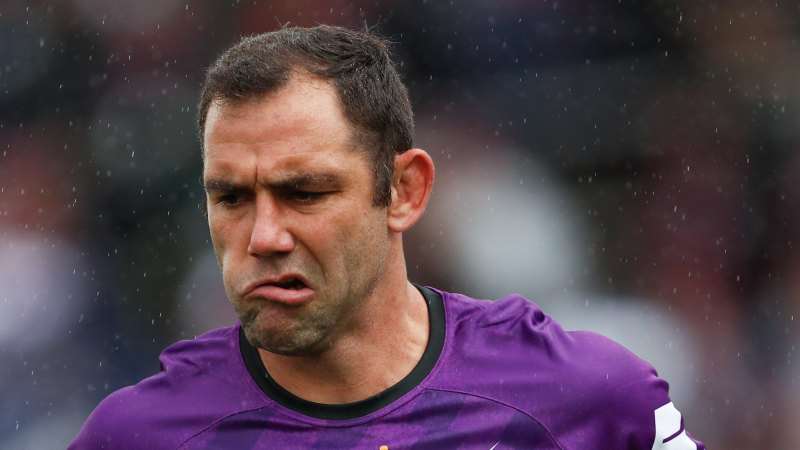 They will then report back to the team's NSW base on Sunday night.
"We will probably have to top up the gym with a few things and there will certainly be a few alterations. But it's nothing that can't be done, put it that way," Storm football director Frank Ponissi said.
"Our plan is to be there from anywhere between one and three weeks up on the border. That allows players to come home on weekends. We will train Monday to Friday up there, the players would travel home on Friday afternoon and then re-convene on a Sunday night.
"We're prepared to do that for one, two or three weeks at that stage."
That cycle will continue until the season starts, at which point the club is hopeful the mass gathering restrictions in Victoria will be lifted and they'll be able to travel to and from games on the same day.
If the restrictions remain, they will move to Sydney during the season, with travel back and forth to Albury considered too onerous.
The Storm's attitude is they will do whatever is neccessary to see the competition resume.
Loading
"At the end of the day, our motto all along has been 'it is what it is'," Ponissi said.
"If we can't (live and train in Melbourne) we will just have to deal with it.
"At this stage, what's going to happen in three to four weeks time, we will deal with that situation then, at the time. If that's the situation and we have to move, then we have to move.
"That was even our mindset in those first two games. It is what it is. You just deal with it.
"Everyone has their heads around it. It's not an ideal, normal season. So we just have to adjust and get the best out of the situation."
Star Storm utility Brandon Smith will join the team when they head for the NSW border.
Smith flew from his home in New Zealand back to Melbourne last Saturday and will exit quarantine this Saturday.
Sam is a sports reporter for The Sydney Morning Herald.