Police are hopeful that they will be able to interview Mohinda Singh Bajwa, the driver of the truck involved in the crash, on Monday. He has been under police guard at Royal Melbourne Hospital since suffering a medical episode immediately after the accident.
An ice pipe was found in the cabin of the truck and a second pipe was found during a search of the 47-year-old Cranbourne father's home.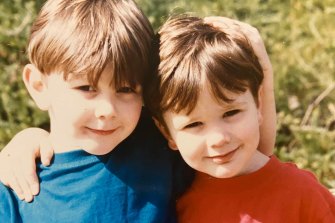 Acting Senior Sergeant Paul Egan, of the Nunawading Highway Patrol, said he was struggling to describe his grief, having worked with Senior Constable King and Constable Prestney.
"I even had to start this a few times over as the tears started to roll when the mind started composing what to type," Senior Sergeant Egan said on the EyeWatch: Whitehorse Police Service Area Facebook page.
Loading
"It hits us hard because that could have been any of us, doing something that we do every day of the week, every day of the year.
"For the last time now my friend, Nunawading 615, Code 2 and off."
Another officer, identifying himself as one of Constable Prestney's "squad mates" in road policing, said he wouldn't have slept more than half an hour on Wednesday night.
"At first I couldn't believe that one of the lost members was from my sister squad – I didn't want to believe it.
"Josh, it was a pleasure to be sister squad mates. I am grateful to have gotten to know you even better at [Road Policing Drug and Alcohol Section]. It was an honour to graduate with you and just know that your service and sacrifice will never be forgotten. Rest easy mate."
Constable Prestney's brother Alex shared a heartfelt message on the Victoria Police in Memoriam Facebook page.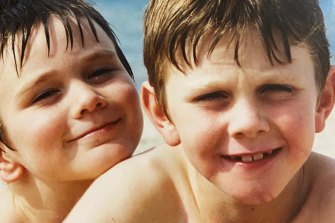 "To my big brother Josh," he wrote. "We have all lost an amazing, bright light in our community; a man for others. My heart breaks that we are without my brother, my protector, my mate. He didn't follow in my footsteps on the path to Victoria Police, he walked beside me.
"He endeavoured to protect not just those in need, but anyone. I will always carry you with me – on the course, behind the drums and out on patrol."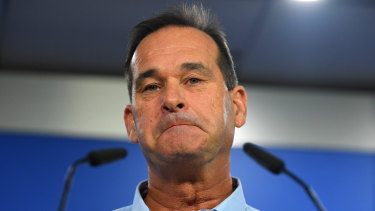 Like many officers, Charlotte Jean Park is looking at ways to support the families left behind. She plans to run to raise funds for Victoria Police Legacy, which has already collected $300,000 for the families.
She has pledged to run 27.417 kilometres for Senior Constable Taylor, 40.942 kilometres for Senior Constable King, 45.438 for Constable Prestney and 45.688 kilometres for Constable Humphris to reflect their registered numbers, during May.
Senior Constable King was a regular at Brandon Park Fish and Chips shop, one of their "most loved customers".
Effie Moriarti, who works in the store, said she would see Senior Constable King twice a week, and saw him only three days before he passed away.
"It feels so surreal," she said. "He wished us all a happy Greek Easter."
Owner Paul Papadotoulos said Senior Constable King had been a regular at the chip shop for three years.
"We just knew him through our shop – he's a local to our area. He lives near us, we know his kids and know his wife. He was a good cop," Mr Papadotoulos said.
"He was just a top bloke, he'll be missed by us."
Nicole Precel is a journalist and audio video producer at The Age. She is also a documentary maker.