In south-east Asia, Indonesia is now reporting 9096 cases of coronavirus infection, up from 8882 the previous day – a rise of 214 cases.
The death toll has risen to 765, up from 743 people on Sunday. That is the highest death toll in Asia, after China. The country has now conducted more than 75,000 swab tests and testing rates are slowly improving, but from a very low base compared to neighbouring countries.
Thailand has reported its lowest number of new cases of coronavirus in more than six weeks, with just nine new confirmed cases reported on Monday. The figures mark the smallest single-day increase since March 14 and takes the country's tally to 2931 cases, including 52 deaths. Strict measures – including a 10pm to 4am curfew, the closure of malls, and restricting restaurants to takeaway – could be eased in a month.
Singapore, which initially executed a text book response to limit the spread of the coronavirus, is now in the grip of a much wider outbreak. The island city state reported 799 new cases on Monday, taking the national tally to 14,423. The vast majority of the country's new cases are in dormitories that house often poorly paid foreign workers. The outbreak of the virus in these dorms has largely driven the big spike in infections.
Claims by Australia's chief medical officer that health workers in northwest Tasmania held an "illegal dinner party" and contributed to the spread of COVID-19 in the region have been dismissed by police.
The probe was launched earlier this month after Professor Brendan Murphy made the suggestion to a New Zealand parliamentary committee.
He quickly withdrew the claim after Tasmania Premier Peter Gutwein pointed out contact tracing had found no evidence of a gathering.
Mr Gutwein, however, passed on the matter to police for investigation.
"Investigators have determined that there is no evidence of such a gathering occurring," Tasmania Police Acting Deputy Commissioner Jonathan Higgins said in a statement on Monday.
All bar one of the state's 11 virus deaths have been in the northwest amid an outbreak at Burnie's private and public hospitals, with scores of staff testing positive.
AAP, RTV
In Fitzroy, Kelly Elgin and her husband Matt are quite content keeping their six-year-old daughter Frankie home for the foreseeable future.
"We've been lucky. My work's really flexible and Matt's at home as well and it is just one kid," she says.
"I'd hate to go back early and put her at risk and her teacher at risk, who's young, but they're not all young.
A hoax text message has begun to circulate online, claiming to detect COVIDSafe app users travelling 20km away from home.
Nine News reports the text message claims to come from the government app, which was unveiled to the public yesterday.
"The COVIDSafe app has detected you are now +20km from your nominated home address. Please register your reason for travel by calling 1300 1MY GOV within 15 minutes of receiving this SMS," the message reads.
The fake text message comes amid privacy concerns around the app.
A select few retailers at the Emporium shopping centre reopened their doors today, but it remained eerily quiet after three weeks of store closures.
Fifteen stores, including Muji, Brooks Brothers and Chanel, opened for trade at Emporium on Monday under reduced operating hours.
"We're seeing some signs of recovery and we're committed to providing each of our retailers with the opportunity to reopen safely," said Vicinity Centres chief executive and managing director Grant Kelley.
British Prime Minister Boris Johnson has returned to Downing Street with a warning that easing the country's lockdown would unleash a "new wave of death and disease and an economic disaster".
Johnson resumed his duties on Monday after contracting the virus in early April and ending up in the intensive care unit of St Thomas' hospital.
In a statement outside Downing Street, Johnson praised Brits for their "sheer grit and guts" in adhering to the lockdown but stressed the measures would remain in place for many weeks, if not months, to come.
He pledged to be honest with the public about how decision to ease the lockdown would be made, including by releasing the modelling underpinning the scientific advice to the government.
"But we simply cannot spell out how fast or slow or even when those changes will be made," he said.
"I want to serve notice now that these decisions will be made with maximum transparency. We will be relying, as ever, on the science."
The pandemic has killed nearly 21,000 people in Britain's hospitals, however the true toll will be much higher once the thousands of deaths in care homes and private houses are added to the tally.
"Every day I know that this virus brings new sadness and mourning to households across the land," Johnson said.
South Korea has warned there is no evidence that North Korean dictator Kim Jong-un is "gravely ill", suggesting he may just be isolating because of coronavirus concerns.
Yoon Sang-hyun, chairman of the foreign and unification committee in South Korea's National Assembly, told a gathering of experts on Monday that Kim Jong-un's absence from the public eye suggests "he has not been working as normally".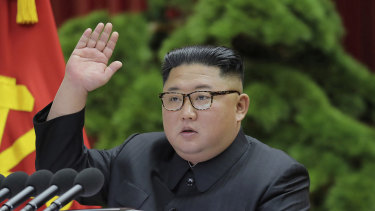 "There has not been any report showing he's making policy decisions as usual since April 11, which leads us to assume that he is either sick or being isolated because of coronavirus concerns," Yoon said.
Here's some good news for a change…
Overseas, infants and mothers with the coronavirus have been physically separated for 14 days after a scheduled caesarean section and prevented from breastfeeding.
But when a 31-year-old woman with coronavirus gave birth at the Gold Coast University Hospital last month, obstetricians said they were able to keep the family together.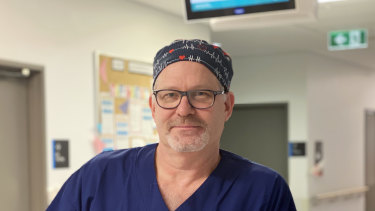 "Doing a caesarean section and taking someone's baby away for two weeks is a pretty radical step," the hospital's director of obstetrics, Dr Benjamin Bopp, said.
"So we took that other option and it worked out very well."
The baby was still breastfed as the parents wore surgical masks and regularly washed their hands. They were discharged after just four days, with the baby healthy and asymptomatic.
House prices could tumble by a cumulative 30 per cent over this year and next under the most pessimistic scenario unveiled by National Australia Bank.
In the bank's half-year results today, the lender published scenarios setting out the potential economic impacts.
The bank's "base case", or V-shaped scenario, assumed house prices would fall 10 per cent this year along with a sharp increase in unemployment, before property prices recovered slightly with a 2.6 per cent increase in 2021.
Under a "severe downturn" scenario, the bank assumed house prices would plunge 20.9 per cent this year and a further 11.8 per cent in 2021, before a 2.5 per cent increase in 2022.
Latrell Mitchell and Josh Addo-Carr will be fined $1000 for breaching social-distancing guidelines.
NSW Police today confirmed that South Sydney's Mitchell and Storm's Addo-Carr, along with Newcastle's Tyronne Roberts-Davis, will be sanctioned for a weekend camping getaway on Mitchell's property near Taree.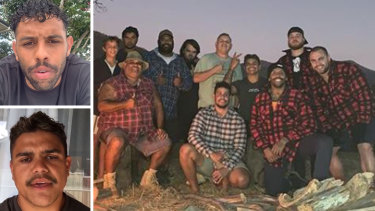 "Three men, two aged 22 and one aged 24, are in the process of being issued with penalty infringement notices for breaches of a public health order," NSW Police said in a statement.
"Manning Great Lakes Police commenced an investigation into a reported gathering at a rural property near Taree on Saturday 25th April in contravention of current ministerial direction."
The NRL integrity unit will reserve its judgment until after the police investigation.
Read more here.