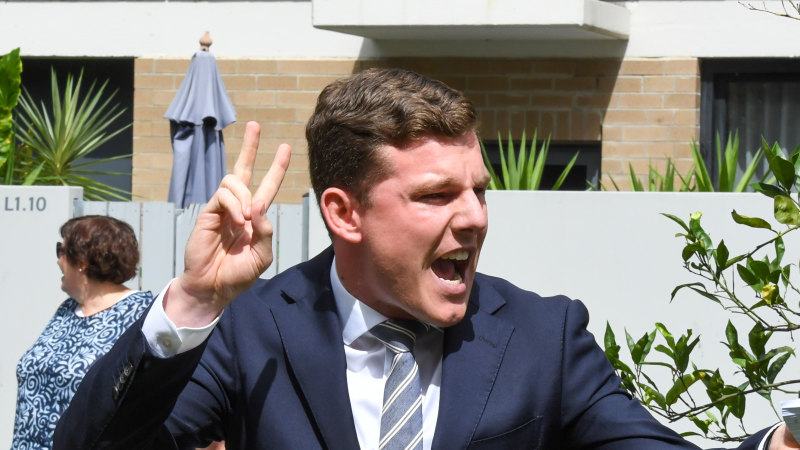 Loading
NAB chief risk officer Shaun Dooley said a key difference between the two scenarios for the economy and house prices was the extent of the hit the coronavirus inflicted on global growth.
"The severe downside [scenario] assumes that you get a very significant reduction in global GDP, therefore the demand for Australian goods and service offshore and exports would fall, that would clearly drive unemployment up. You would have the potential impact on house prices as a result of that, as the economy really struggles," he said.
A portfolio manager at PM Capital, Uday Cheruvu, said rising unemployment would be a critical influence on the property market.
"I think house prices are highly likely to fall more than 10 per cent in the near-term. The question is how quickly they rebound," he said.
NAB's chief executive Ross McEwan said he did not know which outcome — the V-shaped or U-shaped scenario — was more likely. Although he said he was hoping for a V-shaped recovery, he added the bank had to plan for the worst outcome. Mr McEwan made the remarks as NAB slashed its dividend and raised $3.5 billion from investors.
Loading
"A bank such as ours needs to be ready for anything thrown at it, and I think that's what we've tried to do today," Mr McEwan said.
Despite Mr McEwan's uncertainty over the economic outlook, some analysts said the bank's decision on bad debt provisions suggested it was leaning towards the more optimistic "V-shaped" outcome.
In an attempt to lessen the economic shock from the COVID-19 crisis, lenders are offering customers who are in financial strife because of the pandemic a deferral of up to six months on loan repayments. NAB said it had approved 70,000 home loan deferrals on balances worth $26.5 billion.