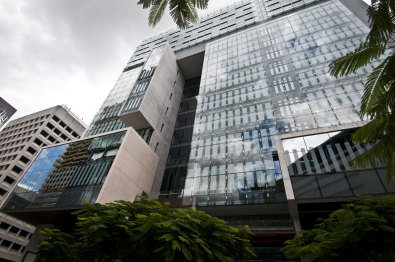 Police charged him with Mr Carlyle's murder in June 2017 after detectives reignited their investigation into the brutal murder.
His trial in front of a jury was set down for July 20 at the Brisbane Supreme Court but was suspended indefinitely on March 16 due to the threat posed by COVID-19.
Pentland, who is seriously ill with advanced HIV, applied for a judge-only trial on March 31.
Justice Martin Burns granted the request on Monday.
"If his application for a no jury order was dismissed, it would have been almost inevitable that his trial would be de-listed and if that was to occur, he would be left in a state of uncertainty," Justice Burns said in his reasons.
"These features, taken together, amount to special reasons over and above the interests of justice."
When Pentland's trial is heard, prosecutors will try to link him to the .32 calibre Norma bullets found at the murder scene.
The Swedish-made bullets were not common in Australia and suggested Mr Carlyle's death was a professional hit, police said at the time.
Mr Carlyle's body was found by a security guard at the pair's Robina business premises on the evening of April 11 after his wife raised the alarm.
He had been at the property to tidy up some loose ends before departing on a planned overseas trip.
Pentland's murder trial will be heard at a date to be fixed.
AAP