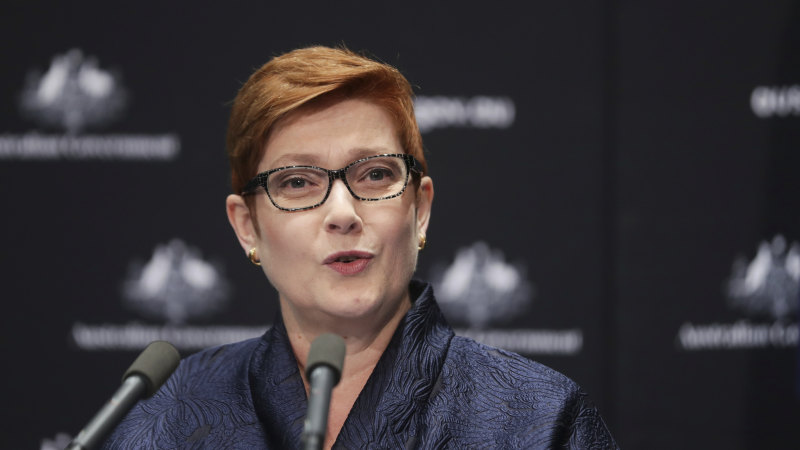 Senator Payne said the Australian government rejected "any suggestion that economic coercion is an appropriate response to a call for such an assessment, when what is needed is global co-operation".
"Australia has made a principled call for an independent review of the COVID-19 outbreak, an unprecedented global crisis with severe health, economic and social impacts," she said.
"This would be undertaken at an appropriate time, fully acknowledging that many countries are continuing to deal with the challenges of the virus.
"A transparent and honest assessment of events will be critical as we emerge from the pandemic and learn important lessons to improve our response in the future.
"We hope all members of the WHO would co-operate in such an effort, including to strengthen the WHO's role in responding effectively to a pandemic."
Loading
Senator Payne's comments come after World Health Organisation official Margaret Harris told the Sydney Morning Herald and The Age that Australia's calls for an independent review had been welcomed on the global stage as it was a "great honest broker".
Mr Morrison and Senator Payne have been calling for a global review of the coronavirus pandemic that is independent of the World Health Organisation.
There are concerns within the international community that the rising level of tensions between the United States and China will curtail the global engagement needed to ensure the world is better placed to deal with the next major public health crisis.
Labor's foreign affairs spokeswoman Penny Wong said she hoped the Chinese ambassador was not directly threatening Australia with economic sanctions.
"I'd make the point that the Chinese ambassador spoke about not wanting to resort to recrimination, division and suspicion and what I'd say is that's precisely why we are supporting a call for an independent inquiry into the origin of the virus," Senator Wong told the ABC.
"We have to press what is right, what we believe is right, for us and for the international community, and making sure that humanity understands how this virus started is the right thing to do."
Mr Cheng said China disagreed with the Morrison government's campaign for an international inquiry because it was "politically motivated" and would detract from efforts to fight the virus.
"It's a kind of pandering to the assertions that are made by some forces in Washington," he said.
"Over a certain period of time, some guys are attempting to blame China for their problems and deflect the attention.
"So what is being done by the Australia side, the proposition is a kind of teaming up with those forces in Washington and to launch a kind of political campaign against China."
Anthony is foreign affairs and national security correspondent for The Sydney Morning Herald and The Age.