Here's an update on the big Victorian story from today regarding the Premier's approach to school closures.
---
Victoria's parents should assume that the current remote learning regime will remain in place for the rest of term two, Premier Daniel Andrews has said, as he resists pressure to resume regular classes.
Mr Andrews said on Tuesday that authorities could not "flick a switch" for an overnight re-opening of public schools, signalling that a gradual easing of the learn-from-home regime would not occur until the state's Chief Health Officer, Brett Sutton, believed it was safe.
His comments followed confirmation that Victoria recorded just two new cases of coronavirus on Tuesday. A total of 1351 coronavirus cases have been recorded in Victoria and 1279 people have recovered. There are 23 people in hospital with 11 of them in intensive care. Seventeen people have died.
The state opposition continued on Tuesday to argue for a re-opening of classrooms while another Melbourne private school told parents of plans to bring back children to its campus but only for classes that cannot be taught at home.
Large investors have backed National Australia Bank's move to strengthen its balance sheet with a $3.5 billion capital raising, despite analyst claims the lender is underestimating the wave of bad debts it faces.
NAB on Tuesday said the $3 billion institutional component of its raising had been successfully completed, citing "significant interest" from investors in Australia and overseas.
The big four bank issued 212 million new shares at $14.15 each, which was a discount of 8.5 per cent to the stock's pre-placement price. Shares in NAB resumed trading below their pre-placement price on Tuesday, with the stock closing 2.8 per cent lower at $15.32.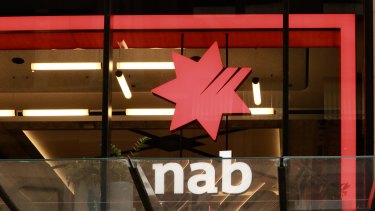 The successful raising comes after one of the country's largest investors, AustralianSuper, earlier this week said it was keen to support capital raisings from banks in response to the coronavirus pandemic. NAB is also seeking $500 million from retail investors in a share purchase plan, with details on this part of the raising to be released next week.
Leading children's health experts say Australian parents should not panic over reports from Britain of some children developing severe inflammatory responses apparently linked to COVID-19.
Britain's Paediatric Intensive Care Society asked doctors to be on the alert after an "apparent rise" in the number of children presenting to hospitals in a severe inflammatory state, with many of them also testing positive to COVID-19.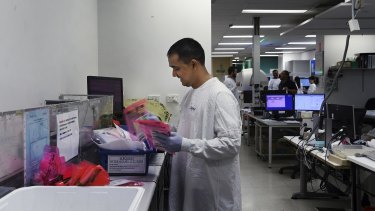 Kristine Macartney, a paediatric infectious disease consultant at The Children's Hospital at Westmead and professor of paediatrics at the University of Sydney, said the situation in the United Kingdom was different to Australia.
"We still have very few cases in children, and very few that have been critically ill," she said.
Tens of millions of dollars in relief funding for international students left in dire financial straits by Victoria's coronavirus lockdown will be announced by the state government on Wednesday.
International students have been seen lining up in their hundreds at food banks across Melbourne this month after many lost casual work at retail and hospitality businesses hit hard by the lockdown.
Government relief in the form of JobSeeker and JobKeeper payments have not been extended to international students.
The Andrews government would not provide firm figures on the size of the support package for students, but Minister for Trade Martin Pakula said: "International students are valued members of the Victorian community and we will have more to say on dedicated support for this important sector shortly."
Hong Kong: Hong Kong has announced plans to reopen government offices and some public facilities, as Chief Executive Carrie Lam took cautious steps to get the city back to work amid the threat of further coronavirus outbreaks and fresh political protests.
Government employees will start returning to offices on May 4 and the city is preparing to open facilities including museums and libraries, Lam said on Tuesday. Authorities have yet to decide whether to extend social distancing measures beyond May 7, she said, as the city continues to see success containing daily cases.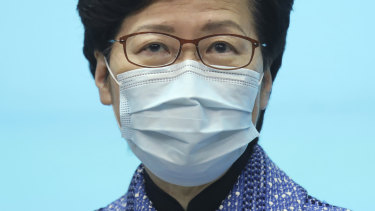 The move to reopen came the same day New Zealand emerged from nearly five weeks of strict nationwide lockdown, offering a return to work for up to half a million people.
Prime Minister Jacinda Ardern lowered the alert level to three, allowing workers to return to factories and construction sites and takeaway food outlets to reopen and fuelling hopes that economic activity will pick up, though many restrictions remain in place.
Security experts are warning businesses that meetings conducted via video conferencing service Zoom could be vulnerable to infiltration by competitors after an Australian journalist reportedly gained access to internal meetings at rival publications.
UK-based Australian journalist Mark Di Stefano was reportedly suspended from the Financial Times newspaper after being accused of listening in to sensitive Zoom meetings at a rival publications The Independent and the Evening Standard in London.
The accusations have not been proven, and it is not known how Mr Di Stefano is said to have gained access to the meetings or what his intention was said to be.
Mr Di Stefano did not respond to requests for comment. According to The Independent, the Zoom meetings he joined involved discussions about job cuts which he reported on for the Financial Times.
The NRL has finally signed off on a 20-round season after weeks of tense negotiations with broadcast partners Nine and Fox Sports.
ARLC chairman Peter V'landys held discussions with Nine boss Hugh Marks and Foxtel chief executive Patrick Delany on Tuesday afternoon to inform them of the game's decision to play an additional 18 rounds on top of the two rounds already played.
It means the NRL grand final will be played on October 25, a day after Australia's opening game of the Twenty20 Cricket World Cup, scheduled to be played at the SCG.
If the cricket World Cup isn't postponed or cancelled, it is expected the NRL will move the premiership decider to the 30,000-seat Bankwest Stadium in Parramatta.
The news of the NRL's 20-round season confirmation comes on the eve of Wednesday's innovation committee meeting, where the finishing touches will be put on the structure of the season.
State of Origin will be played on three consecutive weeks in November for the first time in the concept's 40-year history.
ASX-listed engineering services provider Worley has cut 3000 jobs and secured an extra $465 million in debt to shore up its books, after plunging oil prices and the COVID-19 pandemic dented its project pipeline.
The $3.6 billion company, which provides services to the resources and energy sector, told the market on Tuesday it had trimmed its workforce by 5 per cent, from 59,000 employees on January 31 to 56,000 by the end of March, with the bulk of the cuts weathered by teams engaged in field-based work.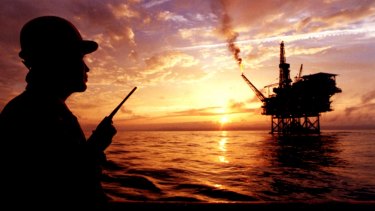 "Operationally, as a result of the current economic circumstances, there has been some contraction in the business from customers' delays, deferrals and cancellations, particularly in field-based work," the company said.
"To date, the impact on our business has mostly been on the lower margin construction-related activities that form part of our field-based services."
Tokyo 2020 president Yoshiro Mori said that the Olympic Games, already postponed to 2021, would be "scrapped" if it could not take place then, according to an interview published on Tuesday.
The International Olympic Committee and the Japanese government last month postponed the Games until July 2021 because of the impact of the coronavirus outbreak.
With the epidemic's worldwide infection rate climbing and experts suggesting a vaccine is still a long way off, questions are being asked about whether a further delay might be needed.
"No. In that case, the Olympics will be scrapped," Mori said in the interview with Japanese sports daily Nikkan Sports, when asked if the Games could be postponed again until 2022.
Reuters
Four more residents from an aged care facility near the western Sydney suburb of Penrith have died as a result of coronavirus since 8pm.
The death toll from Anglicare's Newmarch House at Caddens now stands at 11.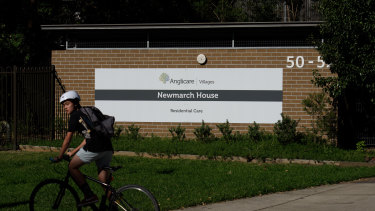 The eight death was reported by Greg Hunt earlier today before news broke this afternoon of another three deaths at the facility. The four deaths push Australia's national death toll to 88.
"We extend our deepest sympathies to these families for the losses they are experiencing," a statement from Anglicare read.
"This is a tragic time not only for the families who have lost their loved ones but for other residents and families.
"It is also taking a deep toll on our staff who cared for and knew these residents and families so well."