"We need to remain vigilant and stay at home wherever possible to protect each other."
That was the message from dumped Queensland opposition frontbencher Trevor Watts days before he was fined for attending an alleged street party with off-duty police officers.
The Liberal National Party MP resigned from his role as Queensland's opposition spokesman for corrective services, police and counter-terrorism on Tuesday night, after being fined $1334 for breaching coronavirus restrictions at the weekend.
Mr Watts accepted "full responsibility" for his actions, saying he did not realise he was breaching rules "catching up with neighbours in our respective driveways on Sunday afternoon".
But Police Commissioner Katarina Carroll, and body-worn vision from the East Toowoomba street, suggest it was more serious than that.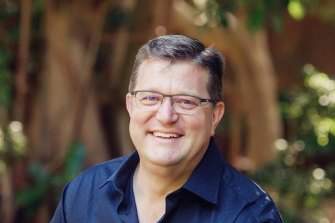 "Police will allege the outdoor gathering was, in fact, a street party," she said on Wednesday morning. "People at the end of a cul-de-sac are sitting together, anywhere up to 15 people."
Police body-worn vision of the event, released on Wednesday night, appeared to contradict Mr Watts' explanation. The image showed a table set up at the end of the darkened cul-de-sac, surrounded by at least 10 people.
Fronting media on Wednesday morning, Mr Watts said he and his "immediate neighbours" had arranged to catch up for a drink at the edge of their property boundaries.
"Unfortunately I made a misjudgment and I grabbed a camping chair and set it up in front of my mailbox, which is a clear breach of the [COVID-19] legislation," he said.
Mr Watts said the 15-person figure seemed "a little high" to him, though added that neighbours dropped in and out of the impromptu event throughout the afternoon.
In addition to the $1334 fines also handed to the off-duty officers, an internal disciplinary investigation has been launched.
Police are still trying to identify the 12 other people they believe were at the gathering and have not ruled out further fines.
Read more here. 
NRL clubs will be forced to do an "education day" with players when training resumes on Monday to outline every detail of strict new biosecurity measures.
If players are found to flout any of the measures afterwards, ARL Commission chairman Peter V'landys has warned punishments will be "much harder" than those handed to Latrell Mitchell, Josh Addo-Carr, Nathan Cleary and Tyronne Roberts-Davis.
"On the very first day, they will be educated as to what is expected from them," V'landys said. "That's so we can be fair to the players. There will be an education day about what is expected from them.
"Once they have had that education day, we will certainly be much harder. They will have no excuse. They will be aware and they will have been told."
V'landys believes the NRL will have no choice but to hand out significant fines and lengthy suspensions, as the fate of the entire code rests on the players abiding by the protocols – which will essentially ban players from spending time anywhere other than their club and at home.
Read more here. 
Family crisis workers have urged schools to avoid judging vulnerable parents who are not essential workers for sending their children to school, saying teachers were often unaware of the dire circumstances those families were facing.
Attendance rose across the state's public schools for the first day of term one, but most parents heeded government requests to continue lessons at home until children were told when they could return to class by their principal.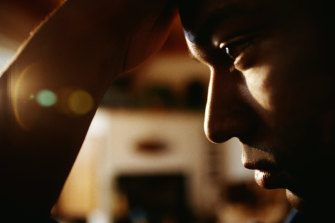 At the end of last term, about 94 per cent of students stayed home from school. On Wednesday, that number dropped to 87 per cent, a difference of about 60,000 students among a total population of 800,000.
Even though parents have been asked to keep children home until a staged return begins on May 11, public schools remain open for families that need them and the Premier has repeatedly said no child will be turned away. However, some schools have been telling parents that only children of essential workers may attend.
Read more here. 
Universities are reinventing themselves with a new series of short courses to help retrain people who have lost their jobs during the coronavirus pandemic.
Macquarie University, the University of Sydney, University of NSW, Western Sydney University, the University of Wollongong, Australian Catholic University and the Australian National University are among institutions introducing the courses that include higher education certificates for displaced workers.
A Macquarie University spokeswoman said it was finalising a range of Higher Education Certificate courses in areas including engineering, IT, biotechnology, environment, health and science at sub-bachelor, bachelor and postgraduate levels.
"Upon finishing their short course, students will be able to enrol in either a sub-bachelor diploma, bachelor degree, postgraduate diploma or masters degree depending on the certificate they completed," she said.
The University of Sydney said it was expecting to offer up to 10 courses at the graduate certificate level in a range of subjects – including infection and immunity, IT, educational leadership, urban planning and environmental science.
Read more here. 
Regional Express will now fly 20 flights each week across Queensland after the airline secured funding from three state governments, in addition to a federal package signed off last week.
The carrier had previously warned some regional areas of the country could be shut off if it were grounded by the pandemic.
"Rex will stand by all regional communities that have stood by Rex during this global and national crisis," deputy chairman John Sharp said in a statement.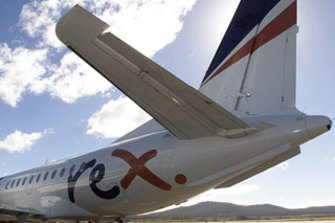 "Without this intervention, many smaller regional communities would risk not having any air services at all for at least six months."
On top of the federal assistance, part of $100 million set aside by the government to underwrite the costs of some regional airlines, the airline has now also inked an agreement with the Queensland government.
Regional routes such as Cairns to Mount Isa or Bamaga, Townsville to Winton via Longreach and west of the state's capital to Thargomindah and Mount Isa will be serviced by two planes each.
A Townsville-to-Mount Isa route will see three weekly flights, while the route from Cairns to Mount Isa – via locations in the Gulf of Carpentaria – will operate five times.
A total of 88 weekly return services will now fly nationwide each week under the various agreements. Seven of the 20 Queensland flights would be funded under the state deal.
New York: At Lincoln Hospital in the Bronx, New York, emergency calls were a soundtrack of suffering for Dr Haydee Brown.
They came over the loudspeakers several times an hour to summon help for severely ill Covid-19 patients, some of whom she might have admitted hours earlier. Each one tore at her. Then, two weeks ago, her own brother-in-law became one of the more than 17,500 people to die from the disease in New York City.
Brown helped her sister arrange a memorial service and navigate backed-up funeral homes and crematoriums — all while grieving herself.
"Sitting at home and thinking about it is intolerable for anyone," Brown said. "We're in such a state. We're like, alive-dead."
Officials are frantic to keep healthcare workers on the right side of that divide.
On Sunday, the director of emergency medicine at NewYork-Presbyterian Allen Hospital, Dr Lorna Breen, died by suicide after treating virus patients and falling ill herself.
Read more here. 
The Victorian government will pour $45 million into supporting international students suffering during the coronavirus lockdown.
It hopes the offer of $1100 relief payments to students will protect the future of Victoria's $12.6 billion international education sector and stave off worldwide competition for students on the other side of the pandemic.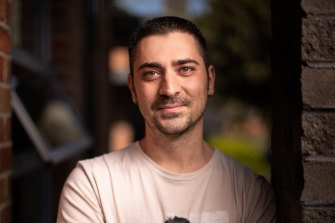 The number of international students in Victoria has dropped from 250,000 last year to about 150,000, with universities estimating they have already lost $5.8 billion – or about 50 per cent – in annual international student revenue.
The $1100 grants, the equivalent of two weeks of JobSeeker payments, are expected to be taken up by about 40,000 students from universities, TAFEs and private colleges who demonstrate economic hardship, said Tourism Minister Martin Pakula.
Read more here.
PayPal has been forced to take action against online businesses that are fraudulently promoting at-home COVID-19 test kits and immunity tablets amid an increase in fake health claims being peddled on the web.
In a submission to the government's inquiry into financial and regulatory technology, the $US136 billion ($209 billion) payments giant said it had increased cooperation with local law authorities to help track and weed out claims of fake virus cures and self-tests.
PayPal has been forced to take action against online businesses that are fraudulently promoting at-home COVID-19 test kits and immunity tablets amid an increase in fake health claims being peddled on the web.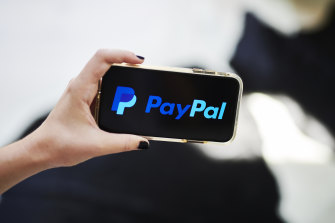 In a submission to the government's inquiry into financial and regulatory technology, the $US136 billion ($209 billion) payments giant said it had increased cooperation with local law authorities to help track and weed out claims of fake virus cures and self-tests.
It also told the senate committee it was taking action against businesses that use PayPal and offer 'defence kits', including personal protective equipment and hand sanitiser at prices more than ten times the market rate.
Read more here. 
South Australia has gone a whole week without recording any new COVID-19 cases.
There are now just 14 active cases across the state, with 96 per cent of COVID-19 patients now recovered.
South Australia has recorded 438 cases and four deaths since the start of the pandemic.
SA Pathology has conducted 55,000 tests.
The French are being urged to eat more fromage in an act of patriotism, as makers of traditional cheese issue a plea due to plummeting sales during the pandemic.
Thousands of tons of Gallic appellation cheese may be thrown away because cheesemakers can no longer sell to restaurants, while shoppers have put the brakes on comfort food in favour of essential fare.
Notably, the French have lost their taste for buying traditional cheese à la coupe – at the counter – in supermarkets, preferring vacuum-packed fare. With open-air markets and canteens also shut, sales of appellation cheese are down as much as 60 per cent.
Those producers who can are freezing cheese while awaiting the end of confinement.
"From Brie to Rocamadour as well as Munster or Reblochon, the situation is catastrophic for cheese producers in AOP [protected designation of origin] zones," warned Michel Lacoste, president of the national council of dairy appellations.
The cheese industry has even launched a campaign to encourage people to start buying, called "Fromagissons" (Let's act for cheese). It urges the French to do their bit with one "common aim", namely: "To encourage the consumption of traditional cheeses."
Meanwhile, the government has also relaxed some appellation regulations to help struggling producers. Farmers are, for example, allowed to store their milk longer before making cheese.
Financial compensation is also on offer for French dairy farmers who voluntarily reduce their production.
Some regions have taken initiatives to save their distinctive cheeses.
In the northern Hauts-de-France, local authorities have promised to increase orders for maroilles – a strong-smelling rectangular cheese – in school canteens.
The Telegraph, London