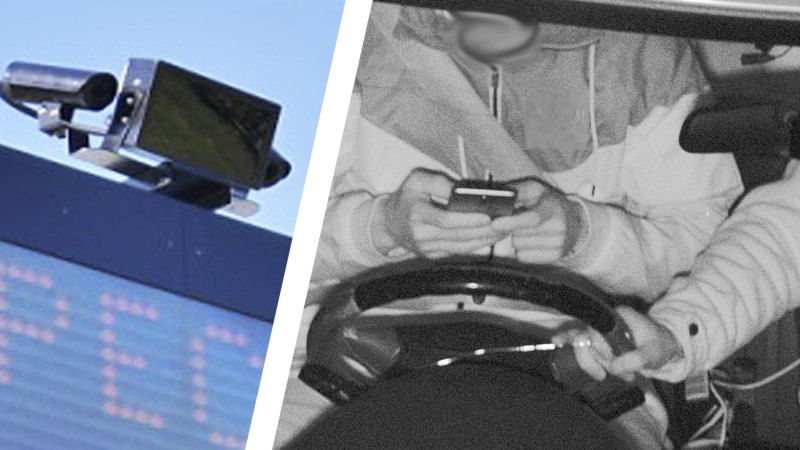 The new rules doubled the penalty from $400 to $1000 and drivers caught twice risk losing their licence and face double demerit points.
Loading
New snooping cameras, designed to detect phone use on the roads, were set to be rolled out by the middle of the year but that has been delayed because of the coronavirus, a spokesman for Transport Minister Mark Bailey said.
NSW introduced 10 fixed and portable cameras in December and within three months caught 31,000 people texting behind the wheel.
The cameras use artificial intelligence to detect phone use, before sending images to two people to be verified.
In Queensland, police have been given the discretion to decide whether or not to hand out a fine, with limited phone use still allowed.
Drivers with their phone in a cradle, or on hands-free, are allowed to touch their phone to accept a call and ride-share drivers can use a phone when accepting or finishing a trip.
Despite fewer cars on the roads during the coronavirus pandemic, the state's road toll is higher than the same time last year.
There have been 68 deaths on Queensland roads this year compared with 60 the same time last year.