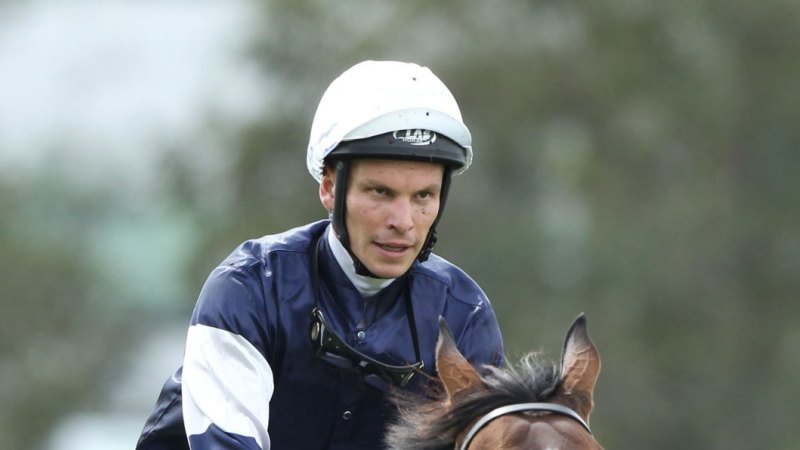 The gelding, paying $5.50 on the tote, won the race comfortably by 2.75 lengths.
However, Racing Victoria's head of integrity services Jamie Stier said stewards have elected not to stand down Melham despite having the power to do so.
Stewards believe Melham, who they continue to monitor, is intending to fight the charges.
"That's a decision that the stewards have taken based on the evidence before them at this stage," Stier told RSN Radio on Tuesday.
"Since the investigation commenced, they have been aware, and Ben Melham's been closely monitored in his conduct and the stewards have considered it appropriate for him to continue riding at this point.
"But, of course, they always reserve the right to revisit that decision should any further evidence come to light or they feel the circumstances warrant them revisiting it."
Among the other charges include Melham making 20 bets totalling $14,600 on thoroughbred races at a hotel while he was out injured, a $2500 multi-bet on two outcomes he was not involved in and $1850 in bets on three horses he was due to ride the next day.
Dales, a registered owner in Victoria, has also been charged with giving false or misleading statements.
Stier said that one of the charges Melham faced "carries a mandatory minimum penalty of disqualification of two years".
But there is a provision within the rules where if the VRT considers special circumstances exist they can take those into consideration when applying what they believe to be the appropriate penalty.
James McDonald was the last high-profile jockey to be outed for gambling on racing.
The Sydney-based New Zealander was handed an 18-month ban in 2016 after he was found guilty of placing a $1000 bet on a horse he rode and won on.
Damien Ractliffe is the Chief Racing Reporter for The Age.