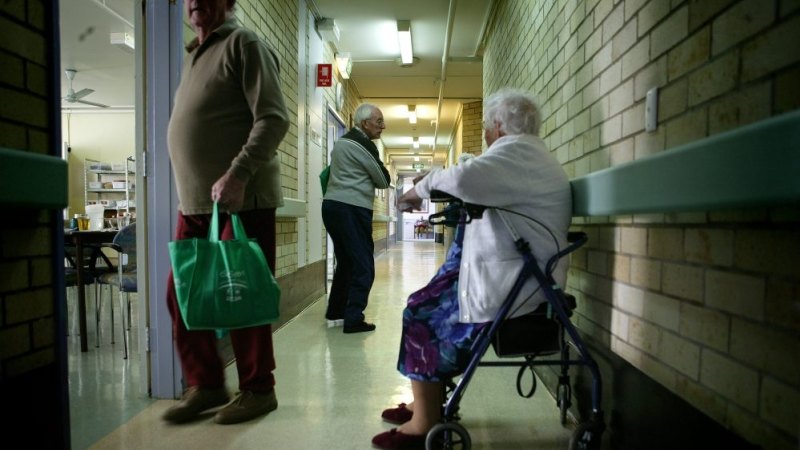 "To implement this, we need the resources outlined in the aged care rescue package that the sector has been calling for over recent weeks," said the letter, signed by Aged and Community Services Australia, Anglicare, Baptist Care, Leading Age Services Australia (LASA) and UnitingCare.
Loading
Federal Health Minister Greg Hunt said the fact Australia had only had "two significant outbreaks" in residential aged care was "so far below our best case expectation that I say a prayer of thanks virtually every day".
"We had feared that, because of the silent nature of the virus, it could creep through into numerous aged care homes," Mr Hunt said.
"But each one of these is, nevertheless, an agonising outbreak, and for the families involved."
He said the federal government had already provided more than half a billion dollars to support aged care through the coronavirus.
ACSA chief executive Pat Sparrow said government funding to help the sector deal with the coronavirus amounted to an extra $2 a day per resident, but the cost of responding to the pandemic was $15 a day.
The government is negotiating with the sector over an industry code of conduct for visitation to aged care facilities and the Prime Minister has threatened to force providers to seek official permission for lockdowns if they do not agree to let visitors in.
There are more than 200,000 Australians living in aged care, meaning those who have tested positive to COVID-19 represent just 0.03 per cent of residents.
Mr Morrison said the figures did not "lessen the impact" for the families of the 19 people who have died from coronavirus-related causes in residential aged care, including at Newmarch House in Sydney's west where an outbreak is ongoing.
LASA chief executive Sean Rooney said Australia's aged care sector must be adequately funded in order to avoid the "catastrophic levels of fatality" seen overseas.
Cases in residential aged care account for 23 per cent of deaths in Australia, while in Europe tens of thousands of elderly residents have died, making up half of all coronavirus deaths.
Ms Sparrow said any loosening of lockdowns would require strategies to prevent the virus from entering facilities, including testing visitors.
Mr Morrison said facilities would still need to lock down if there was an outbreak and to separate infected residents.
"To the best of my knowledge, the virus has come in through the workforce, not through visitors," he said.
Loading
"That is why our testing regime is moving to address particularly those in a lot of these vulnerable work areas, both for their protection but particularly for the protection of residents."
Deputy chief medical officer Paul Kelly said the Newmarch outbreak "really demonstrates how quickly, in those vulnerable groups, things can change."
"That's why we have to protect those vulnerable people and have the testing capability to be able to find cases when they occur and hopefully prevent it getting into aged care facilities," Professor Kelly said.
Dana is health and industrial relations reporter for The Sydney Morning Herald and The Age.