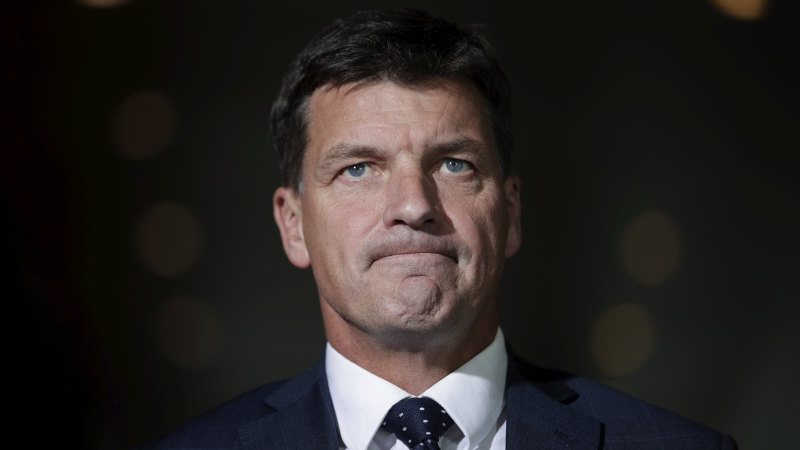 The department's remediation requires Jam Land to submit within three months a plan to enhance the 103 hectares of native grassland that is left on the property, to be reviewed by the department. The plan must be enacted within one month after it is approved.
The department said expert advice showed the 28.5 hectares of grassland that was removed cannot reasonably be remediated.
Grazing can continue on the grassland under a management low-pressure regime that enhances its ecological values and includes significant periods of rest from grazing to allow growth, further root development and growth of native species, as well as developing ground cover and organic matter.
Jam Land must provide a written report annually to the department demonstrating compliance with this remediation determination.
Jam Land has 28 days to appeal the determination.
A spokesperson for Mr Taylor said the determination was "a matter for Jam Land".
Loading
"Minister Taylor has no direct or controlling interest in the company," the spokesperson said.
In 2017, while investigations were ongoing into herbicide spraying by Jam Land, Mr Taylor attended a meeting with environment department officials and the office of then-environment minister Josh Frydenberg.
In September last year Mr Taylor defended his actions and said Mr Frydenberg knew of his interests in Jam Land at the time.
"My obligation is to disclose to the Parliament and to the Prime Minister. And of course, the minister, which was Josh Frydenberg at the time, was also aware," he said in September. "So, there was no lack of disclosure and compliance on this."
Mike is the climate and energy correspondent for The Age and The Sydney Morning Herald.