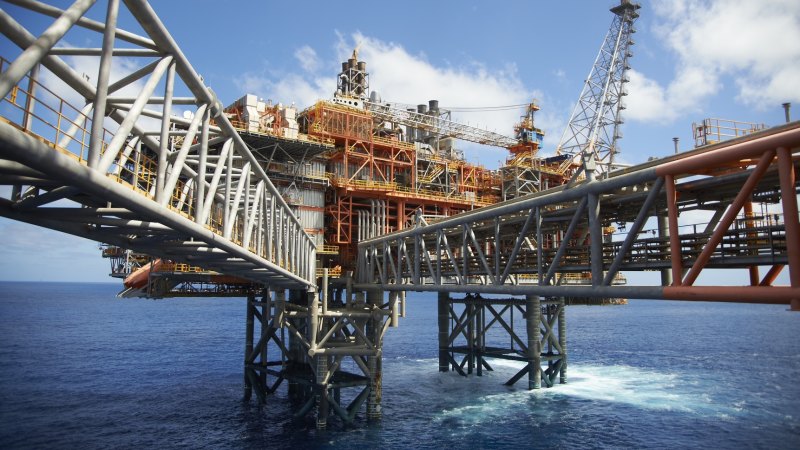 The resolution won the backing of more than half of Woodside's investors, despite the urging of the board. The support is the highest ever in corporate Australia for a shareholder resolution calling for direct and indirect emissions targets.
Loading
"This is a breakthrough moment for investor action on climate change in Australia," the ACCR's Dan Gocher said.
"The call for companies to set target on Scope 3 emissions is now supported by more than 50 per cent of shareholders in Australia's largest oil and gas company … a striking number in the absence of board support.
Woodside would now be in "open conflict" with the majority of its shareholders until it moved to set targets, Mr Gocher said.
Woodside, which has an ambition for "net zero" emissions for its own operations by 2050, had urged shareholders to vote down the motions, saying it was supportive of the Paris goals while its gas exports were helping to displace higher-emissions fuel sources in Asia such as coal-fired power.
"We produce an energy source, natural gas, that can displace higher emissions fuels and get the
world's energy mix shifting in the right direction," Woodside chairman Richard Goyder said. "Our industry has a big role to play."
While supporters of gas argue it's a vastly less emissions-intensive energy source than coal, critics say it remains a heavy source of emissions and believe its role in keeping global warming well below 2 degrees is limited.
A second resolution on Thursday, for Woodside to review its links to fossil fuel industry groups to determine if their positions were inconsistent with goals to arrest global warming, gained a 42 per cent yes vote.
Both resolutions were not officially put to Thursday's meeting as they depended on the passing of another motion to amend the company's constitution, but results were disclosed in the "interests of transparency"
In recent months, some of the world's top oil and gas giants including BP and Royal Dutch Shell have vowed to set targets for Scope 3 emissions, meaning they will account for the carbon footprint of the energy products it ships and sells to customers around the world. To lower indirect emissions, companies will work with customers to help them decarbonise and seek to diversify into cleaner sources of energy. BHP is Australia's only resources company to vow to set Scope 3 targets.
Mr Goyder said Woodside's response to global warming was a topic the board regularly discussed with investors. "The fact that global emissions growth is likely to slow this year due to the severe economic downturn is not in anyway an excuse for inaction," he said. "This is still major challenge for the world. Our industry has a big role to play."