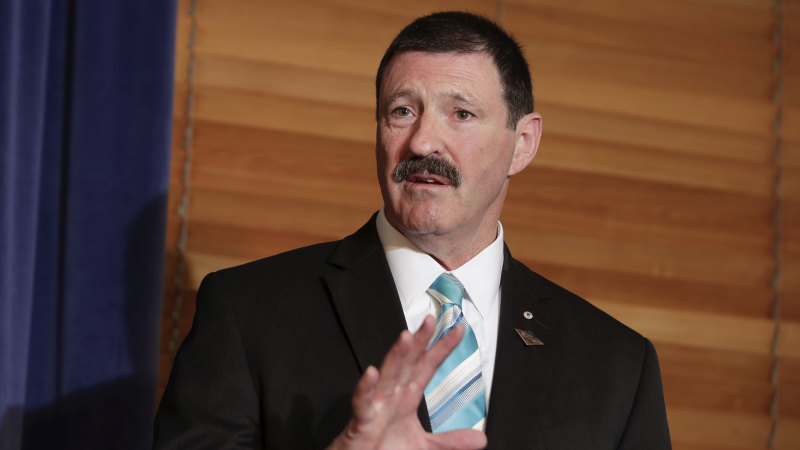 "It has broken my heart to have to do this – it is gut-wrenching," he said.
Labor leader Anthony Albanese convened the party's national executive on Thursday afternoon to open nominations for a candidate, with Bega mayor Kristy McBain seen as the leading contender.
The Liberal Party is planning to hold a local plebiscite to choose a candidate within weeks, helped by the delay required for the AEC to consider the health safeguards.
NSW Liberal Senator Jim Molan, former candidate Fiona Kotvojs and NSW transport minister Andrew Constance have been named as a potential contenders for the seat.
With NSW Deputy Premier John Barilaro preparing to quit state politics to run for the seat, the Nationals believe they have a chance to edge ahead of the Liberals and take it.
Dr Kelly won the seat in 2007 but lost to Liberal candidate Peter Hendy six years later, only to retake the seat in 2016 and end Eden Monaro's long history as a seat won by the governing party at every election. He suffered a 2.1 per cent swing against him last May, when Ms Kotvojs came close to victory for the Liberals.
Loading
Some Liberals pointed to the May result, when they lost by only 1685 votes, to argue they might win the seat even if Mr Barilaro ran for the Nationals.
Labor gained a primary vote of 39 per cent at the last election, followed by the Liberals on 37 per cent and the Nationals on 7 per cent, indicating the dramatic turnaround Mr Barilaro would need in order to win.
Mr Smith said in a statement on Thursday he would consider potential byelection dates, but he added the AEC would need to consider public health challenges.