Clubs will be given a roadmap on how the competition might resume in an AFL briefing on Saturday, after the Federal Government signalled restrictions on sporting activity would be loosened when national cabinet meets next Friday.
Sports reporters Peter Ryan and Jake Niall write that as the AFL becomes increasingly optimistic that games could return from late June, AFL boss Gillon McLachlan will present the clubs with a range of options for a return to play.
Players could be able to participate in non-contact training in groups of 10 within a fortnight as a result of the government's expected easing of restrictions that would lead to full training and then games.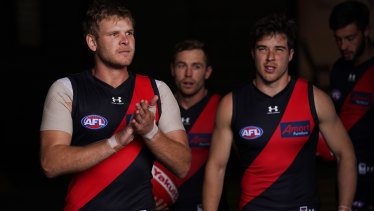 The AFL's models for play resuming would include either the controversial hubs, which under one model could allow players to enter and leave the hub if necessary. Another alternative may allow players to stay home when in their home state and travel for games – the latter would be closer to the round-one system, but with tighter controls and massive testing of players.
But the options for the AFL's return will depend on the restrictions in each state.
Spain's coronavirus death toll rose to 24,824 on Friday as 281 more people died from causes related to the disease overnight, the health ministry said.
The number of new coronavirus cases diagnosed in the country rose to a total 215,216 on Friday from 213,435 the day before, the ministry said on its website.
The previous day's death toll was 268.
Staff at Atlassian probably miss going into the office more than most of us given Australia's most lauded technology company supplies breakfast, lunch and dinner to employees, writes small business editor Cara Waters.
But just because staff are working from home doesn't mean the perks have stopped.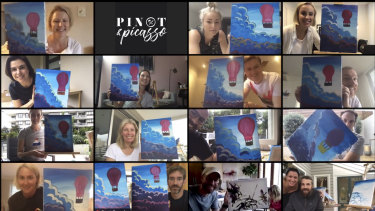 Alongside $750 to spend on their home office, Atlassian employees have been offered activities including Zoom workout classes, live music, hobby classes, meditation lessons and outside speakers.
Hobby classes so far have included how to pickle and preserve, zero waste kitchen hacks, animation drawing and monster making where employees join with their kids to make monsters using recycled items from around the house.
It's enough to make us all jealous, and you can read all about it here.
Premier Gladys Berejiklian wants NSW residents to exercise caution as they take advantage of easing restrictions on social contact, with nine new COVID-19 cases across the state and another death at Western Sydney aged care facility Newmarch House.
The NSW Premier said about half of the nine cases were from community transmission, and urged people to continue turning up to testing clinics over the weekend, even for mild symptoms.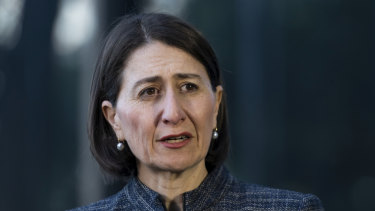 Ms Berejiklian said those planning to take advantage of easing restrictions allowing groups of two adults to visit other people's homes "to do that with caution, especially if you're with vulnerable people."
Read the full article here.
Suburban footballers are waiting for a return-to-play date across Victoria, but not all clubs are keen to get back on the park, reports Damien Ractliffe.
The president of Leopold Football Club, a powerful club in the Geelong league, believes a return to local football this year would be met with competition-wide hesitation at board level because of the financial pressures caused by the coronavirus.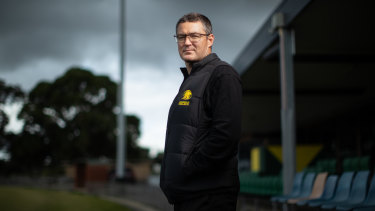 Leopold is bracing for a crash in revenue if crowds are locked out of grounds and president Richard Hockley says he would rather not play this season if it meant keeping the club financially stable.
Hockley says he's not the only one in the league with that opinion.
You can read the full report here. 
Ryanair plans to cut 3000 jobs and talk to Boeing about delaying plane deliveries as it does not expect European air traffic to recover fully from the coronavirus crisis until 2022, the Irish airline says.
Two weeks ago, Europe's biggest budget airline said it could make bumper profits in 2021 and had no plans to defer jet orders.
But in an unscheduled update on Friday, Ryanair pushed back the start of a return to normal scheduling to July from June and said it would only fly 50 per cent of planned capacity in the three months to the end of September, usually its busiest season.
The airline said it was now reviewing growth plans and plane orders and was in talks with Boeing and aircraft lessors to cut the number of deliveries over the next 24 months.
"Ryanair now expects the recovery of passenger demand and pricing (to 2019 levels) will take at least two years, to until summer 2022 at the earliest," chief executive Michael O'Leary said in the update for investors.
He said the airline would begin consultations on the closure of bases and up to 3000 job cuts, mainly pilots and cabin crew.
Ryanair said it expected a loss of €100 million ($170 million) in the three months to the end of June, which O'Leary said was the first time the airline had suffered a loss in that quarter.
O'Leary also said he planned to challenge in European Courts what he described as more than 30 billion euros in state aid to a dozen rivals.
He said Ryanair would be "forced to compete with flag carrier airlines who have received €30 billion in state aid doping to allow them to sustain below-cost selling for months after this COVID-19 crisis has passed".
Reuters
Families and primary school students feeling a bit overwhelmed by home schooling may find comfort in this Facebook post.
The video from The Patch Primary School in the Dandenong Ranges is being widely shared online, and encourages students and parents to look after themselves as a priority.
"Number one is you have to look after yourselves first, that's the most important thing. You need to get your sleep and you need to not worry," said school principal Deb Hermann.
"If you can't do it, that's OK. You can stop. You don't even have to do anything for that day. If you can do some work, that's great, if you can do all of it that's even better."
She suggested those who were struggling, couldn't get online or were feeling too tired could try exercising, watching ABC kids, reading or mathletics if students can't get online.
"Parents you need permission to take a breath as well, that's what's really important" she said.
You can read more about Victorian school restrictions here. 
A property developer accused of using "standover tactics" has been bailed because of delays caused by the coronavirus pandemic.
Nicholas Bochrinis is accused of going to a suburban Melbourne business with co-offenders in September 2019 to get money from their victim over an unpaid debt.
Two of the co-accused allegedly punched, kicked and threw the victim down a set of stairs before they bashed him again.
Mr Bochrinis, 46, is accused of standing by and warning others at the Rowville business not to intervene.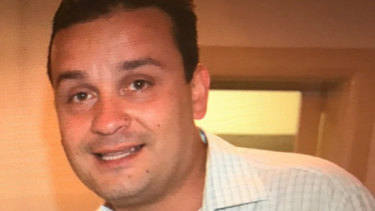 He is charged with extortion, aggravated burglary, intentionally causing serious injury and committing an indictable offence while on bail.
Despite the serious allegations, the delays caused by coronavirus to the criminal justice system were significant, the judge said.
You can read the full story here. 
Japan will formally decide as early as Monday whether to extend its nationwide state of emergency, public broadcaster NHK reports, as experts say current containment policies should be kept in place until the number of new infections fall further.
The nationwide state of emergency is set to expire on May 6 but Prime Minister Shinzo Abe warned citizens on Thursday to prepare for a "drawn-out battle" against the virus.
The government plans to extend the emergency for about a month, sources have told Reuters.
Some countries are restarting business activity after closures and social distancing measures to contain the spread of the virus, even as Japan has seen far fewer infections and deaths than hotspots in the United States and Europe.
The outbreak and slowdown in business activities are already darkening the outlook for the world's third-biggest economy, sparking calls for more spending even after parliament approved an extra budget to fund a multi-trillion-yen stimulus package.
Consumer prices in the capital Tokyo fell for the first time in three years in April and national factory activity slumped, data showed on Friday, increasing worries the coronavirus outbreak could tip the country back into deflation.
The Japanese government has called for vigilance during the long Golden Week holiday – usually a peak travel period – that runs through May 6, calling on people to stay home and reduce contact with others.
At Friday's meeting, the experts said it was desirable for Japan to keep its coronavirus containment policies until the number of new infections fell to a certain unspecified level, Economy Minister Yasutoshi Nishimura told reporters.
The experts also said some regions needed to keep strict restrictions in place while others could start to ease them.
The government will make a formal decision on the state of emergency as soon as Monday after convening a meeting of experts on the virus, NHK said on Friday.
Abe declared the emergency on April 7 for Tokyo and several other prefectures after a jump in infections and later extended it nationwide.
Japan has had more than 14,000 confirmed virus cases and 436 deaths, according to an NHK tally.
Reuters
Prime Minister Scott Morrison has warned the NRL that it must be a role model to the rest of the country by adhering to coronavirus social distancing measures in order to relaunch the season.
Speaking to Ben Fordham on 2GB, Mr Morrison commended the NRL for having the "ambition" to restart the competition but emphasised that the code and its players must abide by the law to receive the green light from authorities.
"It's got to be done in the right way, and it's got to set the right example and the players have to set the right example," the Prime Minister said.
"I commend the NRL for having the ambition to get this up and going – just as I do the AFL and I think netball is doing exactly the same thing," he said.
Mr Morrison also praised businesses for innovating during the coronavirus crisis and predicted that would help kickstart the economy once the virus had been successfully suppressed.
"How businesses have thought, under obviously the restrictions, about how they can re-engineer their businesses – more are going digital and online, that's going to be a good thing for them regardless," he said.