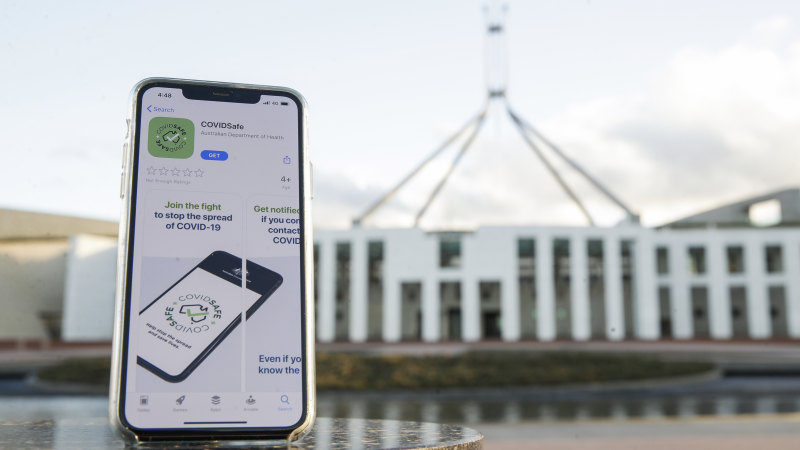 "We have advised the Department of Health that there may be an issue."
A spokesperson for Health Minister Greg Hunt said the inquiry had been referred to the Digital Transformation Agency to consider and provide advice.
CGM systems utilise a sensor placed under a user's skin to keep track of glucose levels. Some systems, such as those made by US company Dexcom, connect to apps via Bluetooth so users can check levels and receive alerts to their smartphone or watch.
Zach Simone, a Sydney-based iOS developer who has experience using Bluetooth CGM systems, said he wasn't surprised the COVIDSafe app might cause issues.
Loading
"Both other Bluetooth apps and lots of Bluetooth noise, for example in a crowd, often cause CGM apps to not work as well. They struggle to connect to the CGM as frequently," he said.
"The apps compete behind the scenes for running time, so it's an unavoidable issue given [the way COVIDSafe works]."
Early adopters of the iPhone version of COVIDSafe have found the app only works consistently when active on the screen, with phone unlocked and screen turned on. This is owing to the design of Apple's iOS operating system, which limits Bluetooth communication for non-Apple apps running in the background. The issue is not present on Android devices.
New software updates will make it possible for health authority apps to circumvent the issue, as Apple and Google have been working together on a platform that will let almost all phones send and receive Bluetooth contact tracing information to each other in the background.
Loading
The government has indicated its willingness to integrate Apple's updates into COVIDSafe, which should make it more effective when iPhones are locked or another app is in use. It's unclear whether the updates would solve the conflict with CGM systems, but Mr Simone sayss it could.
"My understanding of the Apple and Google solution is that its Bluetooth use is separate, and doesn't compete with third party apps, so they should be able to function as normal," he said.
Some users of Bluetooth CGM systems have reported using COVIDSafe with no issues, and for now Diabetes Australia recommends keeping the potential for interference in mind.
"You may wish to closely monitor to see if you have any connectivity issues. If you are worried, you should temporarily uninstall the COVIDSafe app from your phone," the organisation said.
Tim is the editor of The Age and Sydney Morning Herald technology sections.
Most Viewed in Technology
Loading