"I was very shocked," Khawaja told Fox Sports. "Because I knew our projections for revenue were still very high and I think they still are, depending on what happens with the Indian series.
"It's a bit confusing. I don't have all the financial information in front of me, but it seems like it's more of a cash-flow problem at the moment. There's obviously a little bit of mismanagement there somewhere, with the portfolio and putting a lot of money into the share market.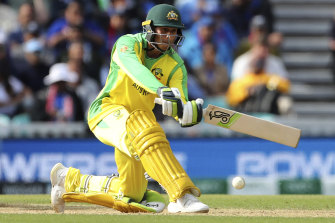 "To me that's business 101. To make sure you have enough cash reserves if crap hits the fan."
CA's cash assets fell by about $170 million between June 2016 and June 2019.
There is universal acceptance within Australian cricket the game will be in strife if India cannot tour in the summer. The Tests and one-day internationals against the world powerhouse are worth an estimated $300 million to the governing body, which explains why one state has dubbed next season the "cash cow" in CA's four-year economic cycle.
The approval given for 36 Warriors players and staff to isolate, train and play in Tamworth is encouraging for CA, which will be hoping a similar exemption can be given to Virat Kohli's side.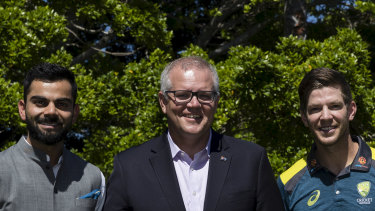 "It's positive news for the possibility of international teams coming to Australia," a CA spokesperson told The Sun-Herald. "All options will be considered. We will do whatever it takes to return to cricket as soon as possible."
There are, however, differences in the circumstances of India and New Zealand, the latter, along with Australia, having been one of the most successful nations in limiting the spread of COVID-19.
Cricket Tasmania, which receives almost half its income in distributions from CA, believed the original proposal of a 45 per cent cut in state grants would have been "terminal" for the association. Job losses, however, still appear unavoidable even with a 25 per cent reduction.
"Sadly, when framing the budget for the coming season we have to be aware that substantial cuts will be necessary," CT chairman Andrew Gaggin wrote to members on Friday in a letter obtained by The Sun-Herald.
"This will impact not only programs but also individuals. We are trying as much as possible to lessen the impact on employment, but need to be prepared for any eventuality."
Andrew Wu writes on cricket and AFL for The Sydney Morning Herald