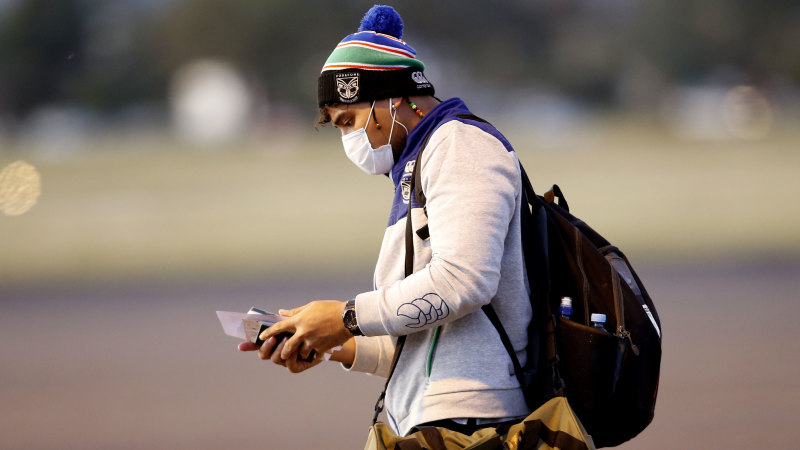 The flu vaccines are set to be rolled out at clubs throughout the week, but many have already done it personally in previous weeks. The RLPA has strongly advised its members to adhere to the NRL flu vaccine edict, but won't force anyone to abide by it.
The NRL and players union have also encouraged the competition's 480 top grade players to download the Australian government's COVID-19 tracing app, which is being heavily pushed by Prime Minister Scott Morrison. He has promised a relaxation of coronavirus measures provided more Australians download it by next Friday.
The NRL and RLPA will still allow players a personal choice over whether they install the app on their phone after critics expressed privacy concerns over their data being accessed.
"We are going to discuss (making players to download the tracing app) – everything is done with consultation and agreement. They have an education day on Monday where they will go through all of that," ARL Commission chair Peter V'landys said on Sunday. "It's important they download the app because that is our best protection.
"They have a lot of other things they have to do. They have to report daily if they have any symptoms or rises in temperature.
"I'm sure that they will all feel comfortable and move forward. The players' association have agreed the app is essential but everything is done in consultation with our players. We don't make any decision unless we have engagement with everybody."
While players won't be forced into either vaccinations or downloading the COVID-19 tracing app, they will be forced to sit through an education day on Monday. The key part of the NRL's education day will be a PowerPoint presentation, which will detail each of the biosecurity protocols in a step-by-step manner.
The presentation will address what the biosecurity measures mean for players in different, real-life scenarios and how they may affect each player. The players will also be shown an explanatory video featuring Dr David Heslop, who drafted the biosecurity measures.
Each club has a staff member who will deliver the presentation. At the end of the presentation, every player will also receive a sheet full of Q&As, explaining what they can and can't do in certain scenarios. They will also receive the full 40 page protocol document and be talked through each part of the protocol by the club staff member who has been designated to take the players through the presentation.