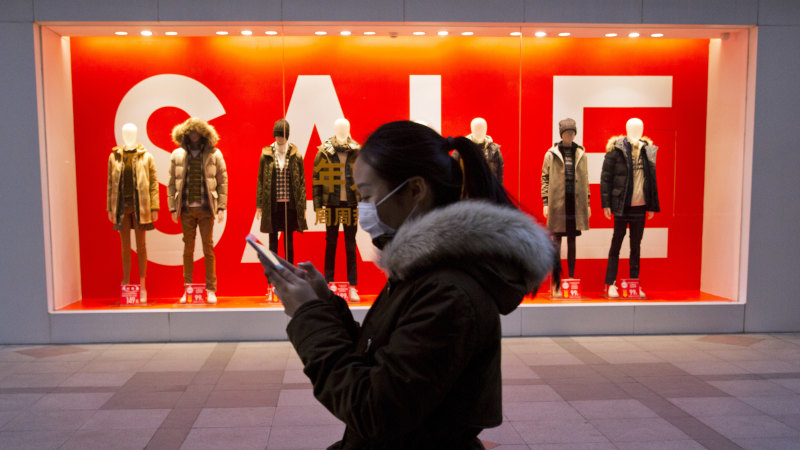 The intraday high was not far short of its record high above the $40 mark in February. Afterpay shares had plummeted to a low of $8 in March as fears about what the pandemic-induced recession would do its business. The company's shares closed the session on Monday 24 per cent higher at $36.10.
Afterpay founders Anthony Eisen and Nick Molnar said collaboration and expansion opportunities were on the agenda but cautioned their focus right now remains on the current business.
"We remain focussed on growth and momentum in our current markets but expanding into more countries and regions over time is a point that we've discussed and is recognised as being an opportunity," said Mr Molnar.
Whatever the plans, the Tencent investment underlines the global focus currently on the buy now, pay later sector.
Grant Halverson, a financial institution advisor and enterprise capital veteran from McLean Roche, said the sector is now coalescing into a global battle between three behemoths with Mastercard and Visa the notable absentees.
Loading
"Tencent's 5 per cent investment in Afterpay Australia sits alongside Ant Financial's (Alibaba/AliPay) investment in Klarna and Bertelsmann's outright purchase of Afterpay Europe," he said.
He also pointed out that both Wechat started offering buy now, pay later services in March this year and Alibaba's AliPay also offers the payment service to customers.
Afterpay is not Tencent's only Australian investment. The Shenzhen-based compay also has a stake in Australian start-up Airwallex, as well as stakes in Tesla and Spotify, according to McLean Roche.
As Afterpay works out how its collaboration with Tencent will progress, security experts will be watching closely.
"I think healthcare data is much more sensitive and potentially useful for espionage activity … but consumer level datasets like this are also helpful," said Fergus Hanson a director of the Australian Strategic Policy Institute.
Afterpay has said Tencent will not have a board seat and normal investor governance protocols will apply.
Colin Kruger is a business reporter. He joined the Sydney Morning Herald in 1999 as its technology editor. Other roles have included the Herald's deputy business editor and online business editor.