NSW Health authorities are investigating whether multiple sources of infection caused the devastating outbreak of COVID-19 at the Anglicare Newmarch aged care facility.
The investigation comes as a 15th resident at the nursing home in Caddens in western Sydney died from the virus on Monday, and amid growing concern among families of residents about the facility's ability to contain the outbreak.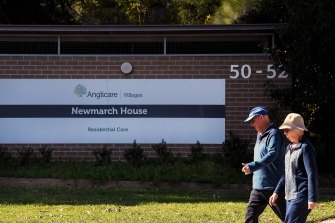 NSW Chief Health Officer Dr Kerry Chant said a forensic investigation was still ongoing into how coronavirus entered the nursing home, saying it was possible a previously identified employee was not the initial source of the outbreak.
"What we're trying to look at is were there any other introductions into the aged care facility at or about that time," Dr Chant said. "Was she [the employee] the first case, or had she in fact acquired it from someone else?"
Read more here. 
Carriageworks, the Eveleigh-based contemporary arts performance space, has become Sydney's first major arts company to call in administrators as the coronavirus pandemic wreaks havoc across the industry.
The company, which is without a permanent chairman, called in KPMG restructuring partner Philip Quinlan on Monday.
Sources close to discussions said a decision to put the organisation into administration was made after it became clear the NSW government would not guarantee regular grant funding due in July.
Three Qantas flights will this week rescue more than 500 Australians stranded in India by coronavirus travel restrictions but hundreds more remain in limbo.
The three flights, costing $2300 a ticket and each carrying 188 passengers, sold out within about 20 minutes.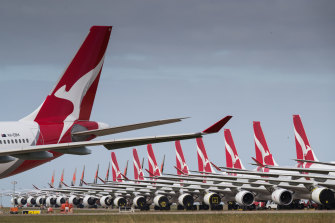 The Department of Foreign Affairs and Trade has previously said 6660 Australians in India had registered for assistance. More than 2700 Australians have so far returned home on nine flights organised by private groups through airlines including Lion Air, with help from DFAT officials and the Indian government.
This week's rescue flights are the first to India organised by the Australian government and operated by Qantas. Two will leave Delhi on Thursday and arrive in Melbourne and Sydney on Friday morning, while a third will leave on Saturday and arrive in Sydney on Sunday morning.
Read more here. 
Japanese politicians began approving a government plan to extend a nationwide state of emergency until May 31, after Prime Minister Shinzo Abe signalled that the country's coronavirus measures needed more time.
Economy Minister Yasutoshi Nishimura explained details of the government plan, which would extend the measures beyond the original May 6 end date, in remarks to lawmakers Monday.
Abe indicated last week that he would likely prolong the measures, and the government was set to formalize the decision. The premier was also expected to speak Monday.
While Japan hasn't experienced the explosive increase in cases seen in some countries, experts have warned of the risks of letting its guard down too soon, as limited testing makes it hard to assess the scale of infections. The state of emergency enables regional governors to request businesses to close down and ask people to stay at home as much as possible.
Japan had about 14,900 confirmed Covid-19 cases as of Sunday, the lowest official tally among Group of Seven leading democracies. Tokyo, — the nation's worst-hit region — announced 91 new cases, compared with a peak of 201 some two weeks earlier. More than 4,560 people have been infected in the capital.
The number of new confirmed coronavirus cases in the world's third-largest economy is on a downward trend, raising hopes that the government measures have had some effect.
Japan's government is also expected to release details on Monday of its plan to restart economic activity once the spread of the virus has come under better control. Nishimura told lawmakers that the government would first consider easing restrictions in areas that aren't on special alert, once the spread of the virus appears to be under better control.
Thirteen Japanese prefectures including Tokyo and Osaka have the special alert status, while the other 34 don't.
Bloomberg
The City of Sydney will begin work on a comprehensive coronavirus recovery plan, as the council prepares for the city to slowly reopen amid the COVID-19 pandemic.
Sydney lord mayor Clover Moore issued the directive before it was unanimously endorsed by council on Monday night.
Ms Moore took to social media to discuss the plan, which aims to define council's role in assisting businesses and communities recover from the pandemic.
"While we must not pre-empt recovery and potentially invite a second wave of Covid-19 cases, now is the time to start planning for that recovery," Ms Moore wrote on social media. "We are not out of the woods yet, but the City will be ready to start on down that path when the time is right."
You can read the full proposal from council here. 
The federal government is looking at potential exemptions to allow international students to return to Australia, with 250,000 students enrolled in Australian universities currently stuck overseas.
Nine News reported the government is looking at safe ways students could safely return to study in Australia, such as staying in hotel quarantine for two weeks upon arrival.
"We will look at what plans we can put in place for international students but at the moment obviously our borders are closed," Federal Education Minister Dan Tehan said.
Education is Australia's third-biggest export behind iron ore and coal.
Latrell Mitchell was turned away Redfern Oval on Monday morning and is now awaiting the results of a COVID-19 test.
Mitchell, who only last week was hit with a $50,000 fine ($30,000 suspended) for breaking social distancing regulations during a camping trip with Melbourne's Josh Addo-Carr, reported flu-like symptoms on Monday morning when he arrived at the club's education day.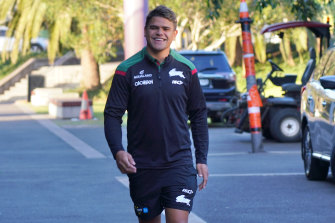 Mitchell, as well as three other players, was denied entry into the fenced-off facility after undertaking a range of screening protocols each club has been forced to adopt as the NRL pushes towards a May 28 restart date.
While South Sydney aren't too worried just yet, there is somewhat of a concern after Addo-Carr and Tyrone Roberts-Davis, who were both with Mitchell on the camping trip, entered the Storm and Knights' education days respectively.
Read more here. 
Huge news for Aussie soccer fans – it looks like A-League clubs will return to training as early as July.
AAP reports Wellington Phoenix will base in NSW for a two-week quarantine period before the competition restarts.
While Football Federation Australia (FFA) is yet to officially detail the league's resumption, clubs are preparing for a July training phase ahead of an August return to games.
The league was suspended on March 24 with five rounds, plus finals, remaining.
All games are likely to be played in Sydney at venues without spectators.
Phoenix will follow the path of the Warriors in the NRL in flying to Australia for a 14-day isolation period ahead of training.
Herald photographer Kate Geraghty was out at Anglicare's Newmarch House near Penrith today, after news broke that a 15th resident had died from COVID-19.
Here, she captured flowers that had been left at the entrance to the aged care facility, in tribute to those that had lost their lives as a result of the illness.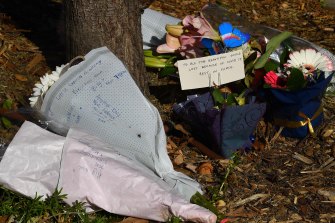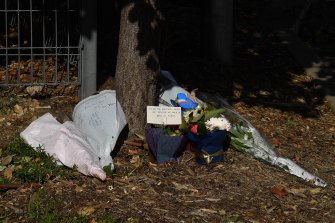 Read more of our coverage on the outbreak here. 
The first known patient of a cluster of 34 confirmed coronavirus cases at an abattoir in Melbourne's west wasn't aware he was infected until he had emergency surgery on a severed thumb.
Two dozen staff at Sunshine Hospital were sent home after the worker from Cedar Meats in Brooklyn tested positive for COVID-19 in the days following his admission for the workplace injury on April 23.
It is one of the largest clusters of COVID-19 in Victoria, which reported a total of 1406 cases as of Monday — a single-day increase of 22.
In a strange twist, Cedar Meats had recently exported 35 tonnes of mutton to Wuhan in China, where it is believed the virus originated.
Read more here.