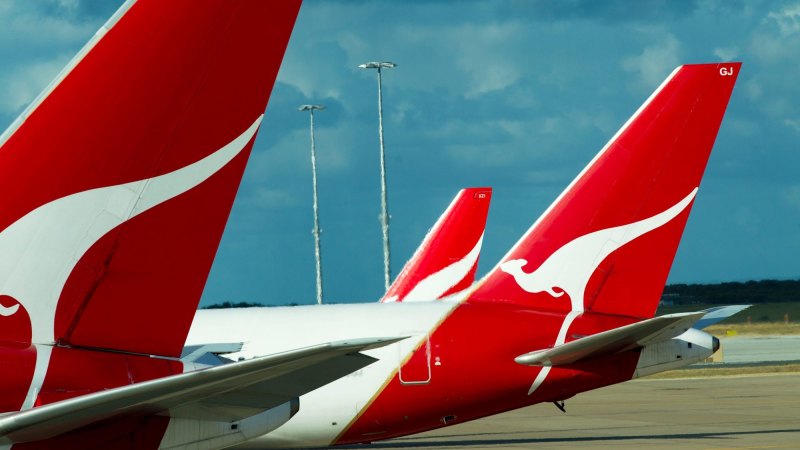 The confirmation comes after The Sydney Morning Herald and The Age last month revealed Qantas was discussing emergency flights to India with the government.
Loading
Qantas pilot David Summergreene, who will fly the first plane to Sydney, said it was an honour to rescue Australians stranded during the COVID-19 crisis.
Mr Summergreene, the first officer, flew an earlier repatriation flight to Lima to pick up Australians in Peru. He also operated a rescue flight out of Denpasar after the 2002 Bali bombings.
"I have a job to do which is to fly an airplane but part of me wants to be on the apron to watch them get on the aircraft and see that sense of relief that they're finally getting home," he said.
"After the first Bali bombing, we did evacuation flights out of Denpasar and that's something to be honest with you I'll take to the grave – that ability to turn up with a Qantas aircraft and getting those people on board and getting them home."
With Qantas not normally operating commercial flights to India, Mr Summergreene said there would be a lot of extra planning for the repatriation flight.
"During this time of COVID-19, everything is just so different to the normal state," he said.
Foreign Minister Marise Payne said it was a credit to Qantas and DFAT officials in India that more Australians would soon be returning on the three flights.
"The situation in India has been, and remains, complex, with Australians located across 27 Indian states and with internal and external travel restrictions continuing to apply," she said. "Qantas and our officials in India have prioritised the vulnerable and short-term visitors for this week's flights."
Labor has criticised the government for insisting people take commercial options rather than organising flights itself but DFAT has said it has been focusing on areas of greatest need.
Anthony is foreign affairs and national security correspondent for The Sydney Morning Herald and The Age.