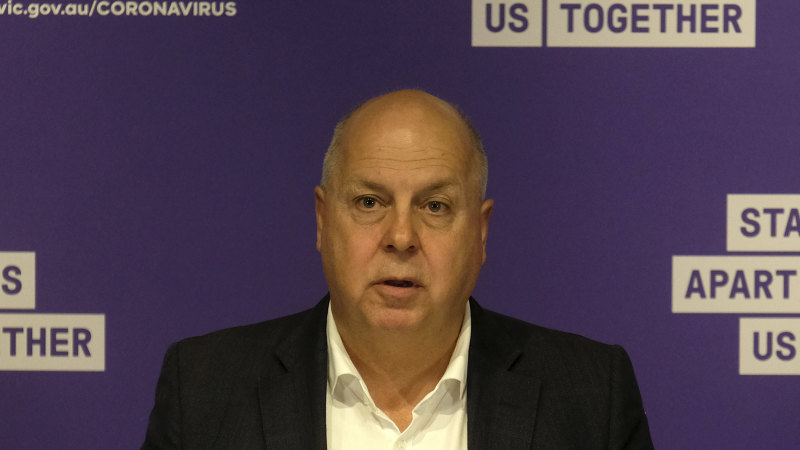 Loading
Treasurer Tim Pallas said 80,000 Victorian businesses had applied for JobKeeper support. Those businesses would also be exempt from the WorkCover premium on payments to employees if staff were stood down.
Mr Pallas said anyone entitled to WorkCover protection would still be covered, with the state to pick up the shortfall.
The latest relief is in addition to the state's $1.7 billion Economic Survival Package.
"The last thing we want to do is to add to pressures on people who are currently burdened with the difficulties associated with the pandemic event," Mr Pallas said.
He insisted the government's commitments would ease cost pressures for businesses and households.
The government has already announced it would delay raising the landfill levy, which was set to increase next month, until 2021.
Opposition Leader Michael O'Brien said the government should not be congratulated for exempting taxes on JobKeeper payments.
"It wasn't the state government's money in the first place … that money is designed to protect Victorian jobs and help Victorian businesses," he said.
Mr O'Brien said the government should also freeze council rates and tolls on roads managed by Transurban, after the company revealed on Monday it expected to deliver the West Gate Tunnel a year behind schedule in 2023.
The state government has yet to reveal any plans to lift social-distancing restrictions, with a state of emergency in place until May 11. But the opposition has called for restrictions to be eased after new data showed Victoria recorded the largest fall in the number of people in jobs.
With AAP
Benjamin is a state political reporter