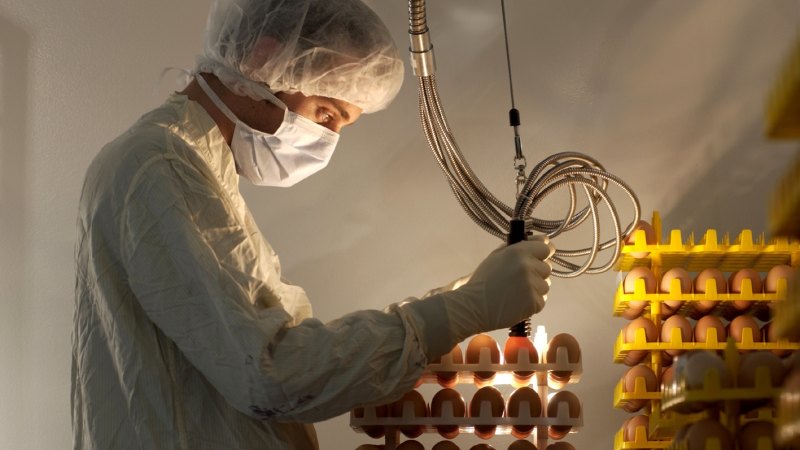 "The way I looked at it is, we have A- or B-class components, with D-class wiring," said Dr Rayner.
The report called for Australia to urgently establish a national medical countermeasures initiative – a public-private organisation to work on vaccines and drugs. The US has such an agency, which is already deeply involved in co-ordinating government and private strategies to manufacture a vaccine.
"It is a little naive to think because the US is doing a lot of the vaccine development, that they are going to put us right at the front of the queue," said Dr Rayner, a former executive at pharma companies Roche and CSL and now president of integrated drug development at Certara.
"They are going to look after their own first."
Scientists hope to develop a COVID-19 vaccine within the next 12 to 18 months. But the world then faces the mammoth task of making and distributing 7 billion to 14 billion vials of the drug.
Australia is already hearing reports of shortages of the flu vaccine, and we make that here.
Other countries are jostling to move up the distribution queue. The US government tried to buy a German company with a coronavirus vaccine under development, so Americans could get exclusive access, the New York Times reported.
Australia's sole major vaccine manufacturer CSL could, according to a spokeswoman, "hypothetically" harness one of its facilities at Broadmeadows currently producing protein therapies for research, to make "recombinant" vaccines for COVID-19. These high-tech injections are made by inserting DNA into bacteria, which then makes the protein used in the vaccine.
Many COVID-19 vaccine candidates, including one under development by the University of Queensland, use this technology. However, many do not and would probably need to be made in purpose-built factories.
Loading
CSL presently makes flu vaccines only, mostly using a decades-old method that grows the vaccine in chicken eggs. It does not make recombinant vaccines in Australia.
"The ones being studied are really quite specialist," said Dr Mark Sullivan, managing director of vaccine developer Medicines Development for Global Health. "The manufacturing is completely different.
"We're going to, unfortunately, not have enough vaccine to go around, certainly at the start, and then it will take quite a long time to build."
The Health Department and the office of Health Minister Greg Hunt were contacted for comment.
Liam is The Age and Sydney Morning Herald's science reporter