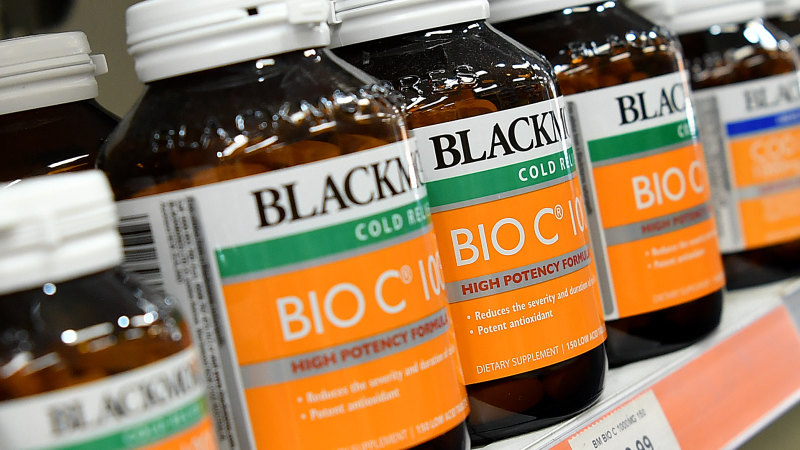 The spread of COVID-19 and resulting logistics problems prompted the company to shelve plans to enter India, where the vitamins and dietary supplements category is valued at about $2 billion.
"We do see challenges of shipments into and around India at this stage, so we have put those plans on hold," he said.
In an interview with The Sydney Morning Herald and The Age, Mr Symington said he hoped that the coronavirus pandemic would highlight the benefits of natural medicine in the fight against illness.
"We believe that the level of health consciousness and the awareness of health and wellness will increase through the virus and post the virus," he said. "I think our role in educating consumers and health practitioners around the benefits of natural medicine is really the big opportunity for us."
In response to the recent demand surge the $1.3 billion ASX-listed health and vitamins company contacted its raw material suppliers to guarantee deliveries, and increased production at its Braeside manufacturing plant in Melbourne. Some retailers reported that their shelves had been stripped bare of some Blackmores products.
"March was the month where we saw the most pantry loading, there were significant increases in volumes through the month of March. And in April we've seen consumption come back to pre-COVID 19 run rates," Mr Symington said.
You need to have not only Plan B, but also Plan C and Plan D.

Alastair Symington, CEO of Blackmores
Mr Symington became CEO of Blackmores in mid-September and has had a baptism of fire as the company experienced a range of challenges since. In February it revealed a 48 per cent fall in first-half net profit and dumped its interim dividend; two weeks later it unveiled an overhaul of its strategy which included plans to substantially lift investment in China, increase its presence in Indonesia and enter the Indian market within a year.
Late last year it completed the acquisition of its Braeside plant, and most recently it has confronted the sudden emergence of COVID-19.
Mr Symington said his first months on the job had shown him the need for strong and open communication inside the business, and the need to understand where its value drivers are.
Loading
"(And) making sure you have contingency plans. I think that's the big learning for me over the last eight months. You need to have not only Plan B, but also Plan C and Plan D," he said.
Blackmores shares ended the trading day 1.2 per cent higher at $77.04.