For Jeff Anderson, 61, working from home during the coronavirus pandemic has been a respite from office politics and the chatter around the copy machine.
But as the push to reopen the economy intensifies, so do feelings of dread at the idea of returning to the office, said Anderson, a self-described introvert and anthropology professor at Hobart and William Smith Colleges in Geneva, New York.
"Just walking from the parking lot to my office I feel like I could be sick," he said. "It's that bad."
In wanting to work alone, Anderson is not alone. People other than introverts view a return to the office with sadness and anxiety, and not just because they still risk getting infected.
A Gallup poll found a majority of US adults working from home would prefer to continue doing so "as much as possible" after the pandemic.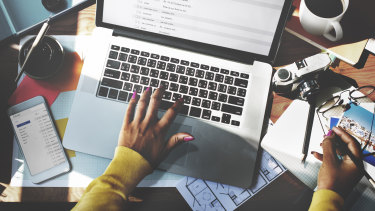 These fans of online work worry that they — and the country itself — will lose important benefits discovered during this unprecedented experiment in mass remote work.
People who have never liked schmoozing with colleagues have found new heights of productivity away from meetings and office chitchat. People worried about climate change are eager to reduce their carbon footprints by avoiding commutes by car.
And while many parents are desperate for schools to reopen, some working parents are appreciating more time with their children.
The New York Times
UFC President Dana White has assured fans his secretive island off the coast of the USA will be ready to host fights next month – but in the meantime the organisation will host their next fight night at a temporary venue in Florida.
The UFC will become the first major sporting organisation in the United States to resume operations this weekend, with the UFC 249 pay-per-view.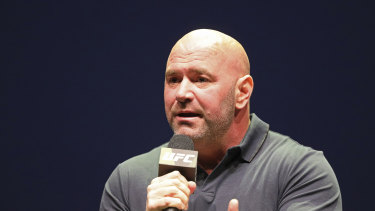 "Obviously in the early days we used to run into all different types of problems, but this is like nothing I've ever seen before," he said.
"We'd get something done, go to sleep and wake up the next day and the whole world had changed."
UFC 249 was supposed to be one of the company's biggest nights of the year with a packed-out Madison Square Garden in New York City watching two of the organisation's best fighters.
A student from Marcellin College has tested positive to coronavirus.
The student is a close contact of someone from the Cedar Meats cluster.
"One Marcellin College student who is a close contact of a confirmed case with the Cedar Meats outbreak is now positive and remains in self-isolation. The department's investigation found no risk to anyone at the school," a Department of Health and Human Services statement read.
Earlier, DHHS had believed the student had not tested positive but was just self-isolating as a close contact.
The coronavirus cluster at Cedar Meats, an abattoir in Brooklyn in Melbourne's west, now stands at 62.
Some 13 new cases were confirmed on Thursday.
Of the 13 seven were workers and the others close contacts.
"That's the nature of outbreaks," Victorian Premier Daniel Andrews said on Thursday.
"This is a very infectious disease. It spreads rapidly."
Mother's Day was set to be extra special for Jayne Minchin this year, with her latest grandchild on the way.
But the heartbroken 63-year-old won't get to see her children or grandchildren due to Victoria's coronavirus restrictions.
She was even considering risking a $1652 fine to drive from her Dingley Village home, in Melbourne's south-east, to enjoy a lunch with them in Mansfield, in the state's north-east, but decided she couldn't afford to get caught.
After surviving breast cancer, Ms Minchin savours family celebrations even more than before and was excited to see her pregnant daughter-in-law and touch her swelling belly for the first time.
Victoria's state of emergency ends the day after Mother's Day.
Premier Daniel Andrews confirmed on Thursday that the government would loosen restrictions in some way on Monday, but ruled out doing so before then.
Channel Seven has confirmed that it will call AFL games remotely, with commentators back in the studio for safety reasons, rather than at the grounds when the AFL resumes with what sources said would be a blockbuster return featuring heavyweight teams.
AFL and broadcast sources also say Wednesday night games are in the mix for Seven in the shortened 17-round season, which had been fixtured with Collingwood v Richmond as the first game of round two and sources suggested that, if not that match-up, then it would still resume with a "bang."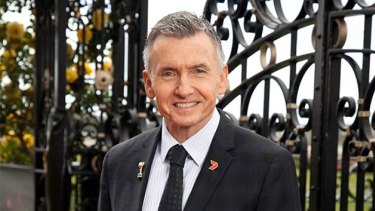 Channel Seven's Melbourne boss Lewis Martin said Seven would call games "off tube," with the commentators calling the games from a studio in Melbourne, with a smaller number of Seven's team, such as boundary riders, were working at the ground live.
Almost one-quarter of the state's current coronavirus infections have been recorded in two local government areas in Melbourne's west, new health department data shows.
Between them, residents of Brimbank and Wyndham account for 26 of the 114 known active COVID-19 cases in Victoria.
The disproportionate number is probably due to these areas being home to workers from the nearby Cedar Meats plant in Brooklyn, where a cluster of 62 cases have been recorded.
The meat-packing facility, located in Brimbank, was tied to 13 of the 14 new coronavirus cases confirmed on Thursday and accounts for more than 60 per cent of the past week's new coronavirus infections statewide.
The Department of Health and Human Services data shows there are 15 active coronavirus cases among Brimbank residents and 11 active cases among Wyndham residents.
Click here to read the full story and see the range of charts breaking down this data.
Western Australia's peak medical body is steadfastly opposed to opening up the state's regional borders despite its recent clean bill of health, citing Singapore as an example of how quickly things could change.
The Australian Medical Association's WA President, Andrew Miller, has urged for caution beyond loosening any further the current easements.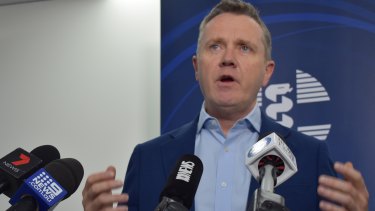 "The tight borders, the testing and the regional plans all need to be held in place at the moment and we certainly need a lot more time before we can see a big deregulation of those things," he said.
Although he conceded the South West could be a region re-opened to some extent, since it was driving distance from Perth hospitals, many regions should remain off-limits.
Beijing – China on Thursday declared all areas of the vast country have been downgraded from high to low virus risk, as the numbers of new cases falls to near zero and no new deaths have been reported in more than three weeks.
The last region to be downgraded was Linkou county outside the city of Mudanjiang in the Russian-border province of Heilongjiang, where the most recent spike in cases had been reported.
China's National Health Administration on Thursday reported just two new coronavirus cases, both of them brought from overseas, and said 295 people remained in hospital with COVID-19.
Another 884 people were under isolation and being monitoring for being suspected cases or for having tested positive while showing no symptoms.
In total, China has reported 4,633 deaths among 82,885 cases of the virus that is believed to have originated in the central industrial city of Wuhan late last year before spreading worldwide.
AAP
Russian health officials reported more than 11,000 new coronavirus cases on Thursday – a new record daily spike which brought the country's total over 177,000 confirmed cases.
Russia's official caseload has thus surpassed that of Germany and France, becoming the 5th largest in the world.
The actual number of cases is likely to be much higher as not everybody is getting tested and many people infected with the virus don't show any symptoms.
Last week, Moscow Mayor Sergei Sobyanin suggested in his blog that as many as 2% of Moscow's 12.7 million population – more than 200,000 people – may be infected with the coronavirus. Moscow has currently registered about 93,000 confirmed cases.
AAP
Some social restrictions will be lifted on Monday, Premier Daniel Andrews has confirmed, even though the number of confirmed coronavirus cases has steadily increased throughout this week.
Mr Andrews has urged Victorians to maintain their patience in the meantime, while social-distancing measures to stem the spread of coronavirus remain in place ahead of a review of Victoria's state of emergency, which expires on Monday.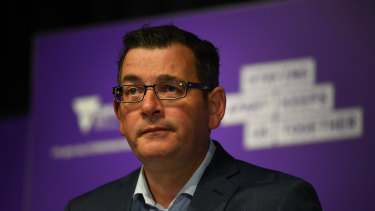 "Letting our frustration get the better of us won't get us to a COVID-normal economy any quicker," he said on Thursday.
"It'll simply mean that we'll have what they call a sawtooth approach, where you go up and down, open, closed, one set of rules, change the rules, then another set of rules.
"That's confusing and it doesn't work. It hasn't work anywhere else in the world that's tried it, so why would you copy something that so many countries have proven for us doesn't work?"
However, Mr Andrews has refused to specify which restrictions might be eased.