A person receiving end-of-life care in hospital will now be allowed to have more than two visitors, who can stay as long as they like.
Loading
While a woman is in labour, she will be allowed to have a support person such as a doula, as well as her partner present for birth.
"Children under the age of 16 will not be able to visit you and the baby at hospital," Queensland Health advice states.
"It's a good idea to organise for someone to look after them while you are at the hospital for the birth and the days following, and to plan for a special reunion and time to meet the baby at home."
While public health rules have been eased, Queensland Health warns that individual hospitals and wards may choose to keep strict visiting rules.
"Each hospital, and wards within hospitals, can make decisions around visiting that are in the best interest of the patient and may change depending on the situation at the time."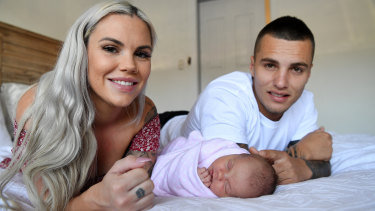 Up until Wednesday, women were only allowed one person with them while in labour, leading to a 500 per cent increase in home births since the coronavirus crisis started.