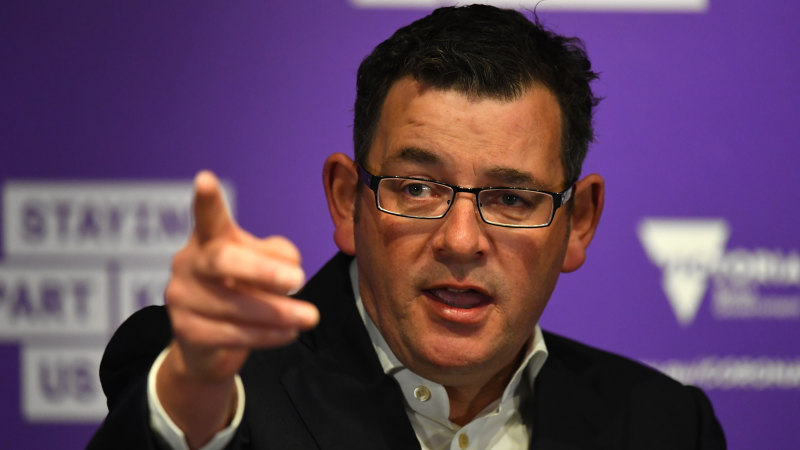 The expectation is that would require an education process throughout next week after the AFL announces their return-to-play plan.
The importance of the guidelines have been continually emphasised to clubs, but controversy over Adelaide's decision to put 16 people in a quarantine camp in the Barossa Valley shows the message is not easily understood by some players and officials.
Andrews supported the work of the AFL in liaising with the state's chief health officer, Brett Sutton, and the state government in developing their return-to-play model saying he wanted the game to return.
"The first thing is obviously training and then once you have got a framework for that that then allows you to make some further decisions," Andrews said.
"We want footy back but it has got to be safe and I am confident that it can be."
Andrews said the national cabinet had agreed that each state needed to make decisions according to the circumstances in their state, underlining the difficulties the AFL face in creating a fixture with clubs based in five states.
The AFL is expected to announce its return-to-play plan next week after all the state governments have determined the level of restrictions they will have in place.
The border controls in place in South Australia and Western Australia, which requires those entering the state to be in quarantine for 14 days, continues to be a significant factor influencing the AFL's fixturing decisions.
The league is working with state governments and Andrews said he would not pre-empt any AFL plans.
"That is a matter entirely for them: the nature of their season and when they plan to recommence their season and how that will work," Andrews said.