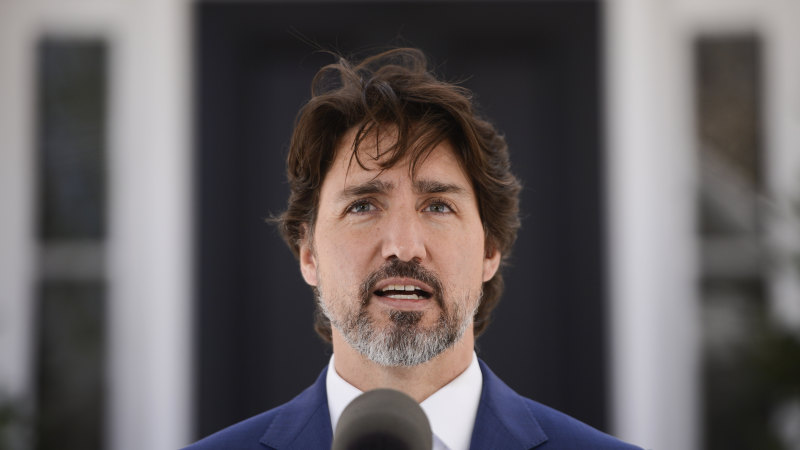 Quebec, the province hardest hit, has unveiled plans to gradually restart its economy but on Thursday, Friday AEST, pushed back for the second time the date when businesses can reopen in Montreal, Canada's second biggest city.
Loading
Premier Francois Legault cited shortages of personnel in hospitals and said Quebec would offer higher pay to part-time medical workers. Montreal firms can now only open on May 25, not May 11 as originally planned.
"Montreal is fragile – the rest of Quebec is a paradise. That's how it is, they are two completely different worlds," said Quebec's chief public health office Horacio Arruda.
Trudeau made his announcement a day before Statistics Canada releases unemployment data for April. Analysts say they expect around 4 million people to have lost their jobs after a record 1 million were thrown out of work in March.
Under the deal with the provinces, Ottawa will contribute C$3 billion ($3.3 billion), representing 75 per cent of the total cost of the increased wages, the government said in a statement.
The provinces will be responsible for determining who is essential and how much they receive.
Reuters