Paul Barber, the Brighton chief executive, has insisted that it is not only the bottom six opposed to the plan to play out the season at neutral venues. He and Christian Purslow, the Aston Villa chief executive, have insisted they have not raised the subject of voiding relegation at shareholders' meetings. While Barber, Purslow and Crystal Palace chairman Steve Parish, who supports the restart plan, have gone public with their views, others have kept the positions of their clubs private.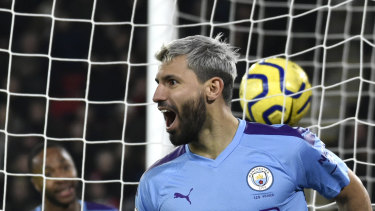 Some of the silent parties believe the tensions have not been helped by -Barber, Purslow and Parish, however well-intentioned they may have been, and other chief executives and chairmen have since faced unwelcome pressure to make their thoughts public.
The rift between clubs has widened since last Friday's shareholders' meeting. There have been stories regarding threats to vote to relegate the current bottom three of Norwich City, Villa and Bournemouth, and accusations that leaders Liverpool could compromise the integrity of the league by fielding a youth team once they wrap up the title.
One source told The Daily Telegraph: "The meetings so far have all been respectful, even when people have different views. But I think the gloves will be off on Monday, because there have been some ridiculous accusations thrown around. It could easily kick off."
There is some dismay over how the restart proposal has been handled by the Premier League. Clubs believe meetings with their players and managers should already have taken place, and are still waiting for answers over questions regarding whether Sky Sports and BT Sport would demand an immediate full rebate if the season were to be cancelled.
Another source said: "Why hasn't a meeting been held with the players yet? Some have said they are not happy about returning, so what's the wait? The players are not doing anything at the moment. Same with the managers, why haven't they been included yet?
"The clubs, both at the top and the bottom, are getting a lot of the blame, but the Premier League has to take some responsibility."
The league is due to hold a meeting with the captains of each club over safety issues and protocol, with the managers also due to meet. Monday's shareholders' meeting should also include discussions over player contracts and the gradual return to training.
Manchester City's Sergio Aguero, West Ham United's Manuel Lanzini and Brighton's Glenn Murray are among the players who have admitted to fears over restarting play, and Manchester United manager Ole Gunnar Solskjaer has -insisted he will not force any players to return against their wishes.
Loading
Solskjaer said: "You wouldn't hold anything against them. If a player is not mentally ready to play, I don't think we could force anyone."
The Premier League's proposal to restart is yet to be approved by the Government. Speaking to BBC Radio 4 regarding the Premier League, Oliver Dowden, the Culture Secretary, said: "They've not got the green light. If we can get a plan that works then I'd like us to be able to go ahead because I think it would be good for the nation, but public safety must come first."
The Telegraph, London