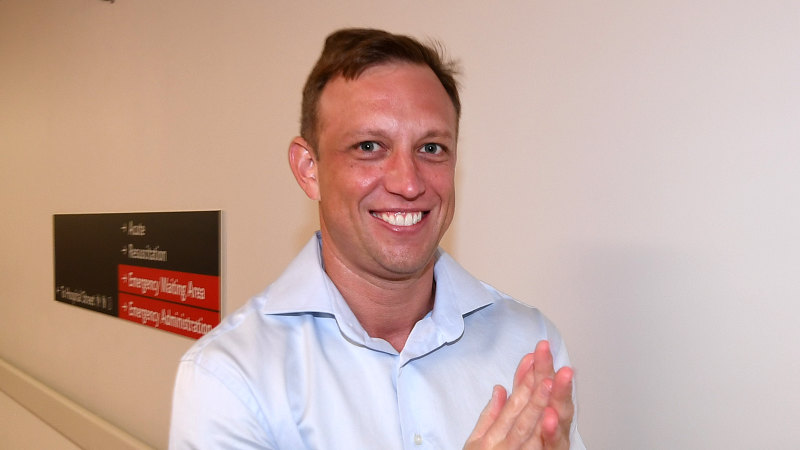 The state recorded just 11 new cases this week, a figure Mr Miles described as "unimaginable only five or six weeks ago."
But he conceded the next few weeks would be a test of whether early relaxing of restrictions, particularly last weekend, had resulted in more infections.
"We will certainly know by next weekend whether last weekend caused a problem," he said.
"The easing last weekend was very, very slight, so we are very confident we are unlikely to see an escalation from those."
But the Minister said even if there were more cases in the next few weeks, health authorities were well placed to handle them.
"As we ease restrictions, that does increase the likelihood we would see outbreaks," he said.
"Because we've kept it at bay for so long, because we've dealt with that first wave, we know we are very confident we can respond quickly to any outbreaks."
Health authorities are urging anyone who feels even a little bit sick to get tested for coronavirus, hoping that will pick up primary cases, which can then be followed up with contact tracing to contain any localised outbreaks.
"What we'd be looking for is growth in cases. It's not so much a problem if we have 10 [cases] a day or 20 a day, it's about how rapidly it's growing," Mr Miles said.
"The concern would be if you saw exponential growth [in cases], particularly local acquisition. So that would look like 10, 20, 40, 80 rather than a steady level."
Loading
The Health Minister said authorities could always tighten restrictions again if things got out of control but that would likely be limited to individual communities.
Mr Miles urged businesses worried about the slow easing of restrictions to use the time to develop their plan for operating in a post-COVID-19 world.
Many businesses said it might not be worth opening under the first stage of a planned easing of restrictions, which will allow up to 10 people at a time to enter a venue such as a cafe or restaurant.
"This period of time gives venues a change to think about how they can be more COVID safe, how they can have more people in their venues without increasing the risk of transmission," he said.
"What I don't want to do is put these restrictions back in place. I know most businesses would prefer to open gradually, rather than open up fully, go full throttle, and then have to close again down the track."
Stuart Layt covers health, science and technology for the Brisbane Times. He was formerly the Queensland political reporter for AAP.