The East Timorese government is facing an unprecedented constitutional challenge, after 19 MPs submitted a petition to the country's Court of Appeal requesting President Francisco Guterres be investigated for allegedly violating the charter.
The MPs, 18 from previous coalition partner CNRT party and one from UDT/FM, are furious Lu Olo as the President is also known, hasn't allowed nine of their colleagues to take up their nominated positions in cabinet, two years after the 2018 parliamentary elections.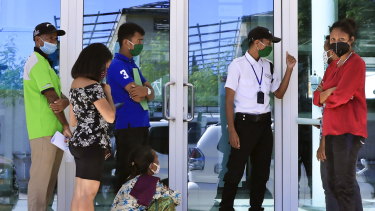 Xanada Gusmao's CNRT-led alliance collapsed earlier this year after Parliament failed to pass the 2020 state budget on January 17.
The budget has not yet been approved, exceeding the 60-day limit prescribed by the constitution, the group of MPs argues. In their petition, they say such failure should have triggered dissolution of Parliament.
The fate of 16 Adelaide players who flouted coronavirus isolation restrictions while training in the Barossa Valley last week will be revealed on Monday.
A heavy fine looms, but no loss of draft picks had been mooted.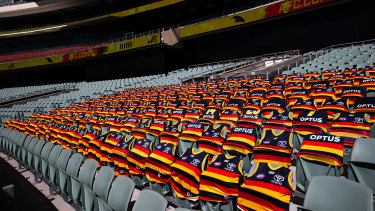 Following an official police caution to the Crows, the AFL conducted its own investigation and spent Sunday weighing up sanctions. Negotiations with the club continued into the evening.
Last week, AFL chief Gillon McLachlan told coaches that players breaching COVID-19 protocols faced being suspended for the entire 2020 season.
First, we sent for what we thought were the essentials: medication … alcohol.
Now, according to massive buying trends that have hit online retailers and posties in "waves", it seems we are simply desperate for the comfort of a cosy fleece.
Australia Post delivery data suggests that while we may each be experiencing pandemic life in our own, cut-off way, the things we long for have everything in common.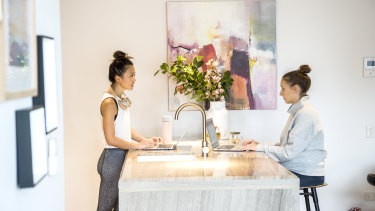 The data showed we stocked up, and then topped up, that space in the bottom of the pantry reserved for bottles, then we splurged on hobbies, games and recreation (including exercise bikes and other fitness equipment).
Now, after a month lounging in the same old trackies, we are on a communal leisurewear bender.
"People's online buying behaviour has shifted significantly over the last six weeks and what people are buying has changed too as people adapt to a new normal and settle in at home," says Ben Franzi, general manager parcels and express services, Australia Post.
"Recent growth shows that for Australians right now comfort is key."
Australian Diamonds vice-captain Liz Watson is encouraging athletes to prioritise their mental health during sport shutdowns, as the risk of eating disorders and poor body image become more prevalent among professional sportspeople.
The AIS and National Eating Disorders Collaboration have partnered to develop targeted resources for athletes, coaches and high-performance staff, which will be made available through the elite sporting sector from Monday to help those struggling through the coronavirus pandemic.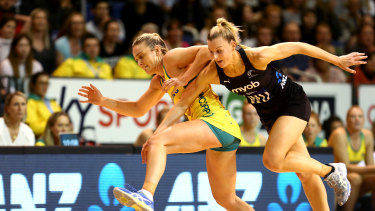 AIS senior dietician Nikki Jeacocke said changes in appetite and excessive training are potential warning signs that athletes are struggling to adapt with changes to their routine.
"We have a resource that's targeted specifically for the athlete but we also have supporting resources for coaches and other high-performance support staff, things that they can look out for in their athletes, potential warning signs that their athletes might be struggling," Jeacocke said.
"It may be that someone's appetite has changed, they can have reduced appetite or increased appetite, so whether someone's eating more or less than normal, if an athlete's worried about their weight or body shape, or if they're finding it hard to make food choices.
"A big sign for me would be adding an extra training session on top of what's scheduled. If someone was adding extra sessions that could be a warning sign."
The resources will be available through the AIS website and national sporting organisations on Monday.
A Bernie Sanders-inspired youth jobs guarantee will be proposed by the Greens to help boost the Australian economy after the pandemic in a plan designed to help young people and women recover from job losses.
Sources close to the Greens who did not wish to be named as the plan has not yet been finalised, said the model would be "similar" to the former US Presidential candidate's promise to give every American looking for work a $15-an-hour job on major infrastructure, environmental and education schemes.
The Greens' plan will push for the government to borrow heavily and invest in nation-building programs to switch the country to 100 per cent renewable energy sources, rehabilitate areas affected by bushfires and give those needing jobs roles in those projects.
Uh-oh. That's what Kerry Mould thought when her mother's aged care home in Macquarie Park called to let her know that a staff member had tested positive to coronavirus. The previous day, NSW Health had informed Dorothy Henderson Lodge that one of its employees, a much-loved care worker of 20 years' standing, had contracted the virus. It was March 4 – three days after Australia had recorded its first death from COVID-19 – and the country was just peeking over the horizon of the pandemic.
Mrs Mould sensed that a novel virus swimming around a nursing home was not good.
"All those older people close together," Mrs Mould said. "I think we knew that older people were more susceptible and I did know the impact. I was thinking, 'How are they going to do this?'."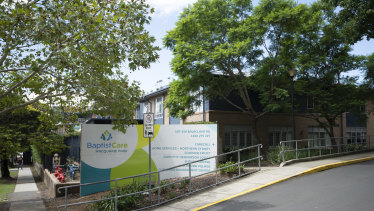 Dorothy Henderson Lodge would become Australia's first COVID-19 cluster and the guinea pig for how to handle the virus in aged care, the most vulnerable of settings in which it thrives.
Three of the lodge's residents were among the first four people to die from coronavirus on Australian soil.
The staff member who was initially diagnosed is one of the first known cases of community transmission.
At least 16 other nursing homes around Australia have since recorded cases and the national death toll in residential aged care stands at 26.
It is normally the stuff performer's nightmares are made of, playing to an empty room, but on Saturday night, Australian jazz singer Emma Pask did just that.
Pask was chosen by The Sydney Opera House to launch the first of their concerts live streamed from the stage of the hallowed Joan Sutherland Theatre. The room was empty but for a handful of camera operators, crew and band. Just 20 people filled the space that would normally hold more than 1500.
"I felt relaxed because I didn't have thousands of faces to connect with, but I also missed that," Pask said.
"In some ways it felt like a dress rehearsal with the band, but also knowing there were people out there watching, whether it was 10 or a thousand people I don't know how many were watching, you were able to conjure some energy from that."
The Opera House will announce future live performances in coming weeks.
Seoul: South Korea has reported 34 additional cases of the coronavirus amid a spate of infections linked to clubgoers, underscoring the dilemma authorities face as they try to reopen their economies.
The Korea Centres for Disease Control and Prevention showed 26 of the 34 new patients were locally transmitted cases, the first time that the daily jump has been above 30 in about a month.
Most of the cases in the past few days were linked to nightclubs in Seoul's Itaewon entertainment neighbourhood, after the country began reopening. A 29-year-old man had visited three clubs before testing positive last week.
Seoul Mayor Park Won-soon on Saturday ordered more than 2100 nightclubs, hostess bars and discos closed and urged others to enforce anti-virus measures, including distancing, temperature checks, keeping customer lists and requiring employees to wear masks.
The NRL is considering a proposal from Nine Entertainment Co for a long-term extension to its television deal with the the free-to-air network, which wants to cap its annual rights fee for the sport at about $90 million to $100m.
ARL Commission chairman Peter V'landys says he hopes to have reached agreement with the game's two major broadcast partners by Friday and provide more financial certainty for the game ahead of its May 28 restart.
According to sources with knowledge of the negotiations, it is expected that while Foxtel, majority owned by News Corp, may be close to signing a long-term extension, Nine won't commit beyond the three years that remain in its existing deal unless League Central agrees to its offer for a reduced long-term arrangement.
News Corp reported on Sunday the code was on the brink of securing a new $2.3 billion television deal over seven years, which would take in the final three seasons of its current $1.8bn contract with Nine, Foxtel and Telstra that runs from 2018 to 2022.
A rapid response team has been established to deal with any COVID-19 infections in South Australian nursing homes as health authorities warn against complacency in the fight against the virus.
The dedicated SA Pathology team has been assembled to provide greater protection for some of the state's most vulnerable citizens.
If an outbreak occurs, the team will immediately test everyone in the facility, helping to quickly identify cases, limit the spread and protect both residents and staff.
"A key to protecting our state from a resurgence of this disease is our success in dealing with cases as they are identified," Health Minister Stephen Wade said.
"The way to stop a case from becoming a cluster and a cluster becoming an outbreak is to identify and isolate cases and contacts quickly.
AAP