Uh-oh. That's what Kerry Mould thought when her mother's aged care home in Macquarie Park called to let her know that a staff member had tested positive to coronavirus. The previous day, NSW Health had informed Dorothy Henderson Lodge that one of its employees, a much-loved care worker of 20 years' standing, had contracted the virus. It was March 4 – three days after Australia had recorded its first death from COVID-19 – and the country was just peeking over the horizon of the pandemic.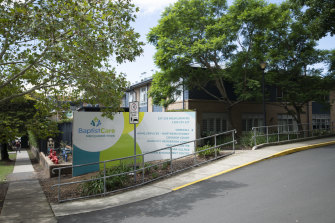 Mrs Mould sensed that a novel virus swimming around a nursing home was not good.
"All those older people close together," Mrs Mould said. "I think we knew that older people were more susceptible and I did know the impact. I was thinking, 'How are they going to do this?'."
Dorothy Henderson Lodge would become Australia's first COVID-19 cluster and the guinea pig for how to handle the virus in aged care, the most vulnerable of settings in which it thrives.
The NRL is considering a proposal from Nine Entertainment Co for a long-term extension to its television deal with the the free-to-air network, which wants to cap its annual rights fee for the sport at about $90 million to $100m.
ARL Commission chairman Peter V'landys says he hopes to have reached agreement with the game's two major broadcast partners by Friday and provide more financial certainty for the game ahead of its May 28 restart.
According to sources with knowledge of the negotiations, it is expected that while Foxtel, majority owned by News Corp, may be close to signing a long-term extension, Nine won't commit beyond the three years that remain in its existing deal unless League Central agrees to its offer for a reduced long-term arrangement.
News Corp reported on Sunday the code was on the brink of securing a new $2.3 billion television deal over seven years, which would take in the final three seasons of its current $1.8bn contract with Nine, Foxtel and Telstra that runs from 2018 to 2022.
The Australian share market is expected to open only slightly higher on Monday despite a surge on Friday and a rally on Wall Street.
Futures rose just three points, or 0.1 of a per cent, following last week's close.
The spotlight this week will predominantly be on the retail sector, following strong gains last week after Prime Minister Scott Morrison announced a staged easing of coronavirus restrictions.
Myer soared 45 per cent, while Harvey Norman jumped 6.7 per cent and JB Hi-Fi climbed 3.7 per cent.
Seoul: South Korea has reported 34 additional cases of the coronavirus amid a spate of infections linked to clubgoers, underscoring the dilemma authorities face as they try to reopen their economies.
The Korea Centres for Disease Control and Prevention showed 26 of the 34 new patients were locally transmitted cases, the first time that the daily jump has been above 30 in about a month.
Most of the cases in the past few days were linked to nightclubs in Seoul's Itaewon entertainment neighbourhood, after the country began reopening. A 29-year-old man had visited three clubs before testing positive last week.
Seoul Mayor Park Won-soon on Saturday ordered more than 2100 nightclubs, hostess bars and discos closed and urged others to enforce anti-virus measures, including distancing, temperature checks, keeping customer lists and requiring employees to wear masks.
Trade Minister Simon Birmingham is "deeply concerned" by China threatening to slap a tariff on Australian barley imports, saying there is "no justification".
He said the government is working with the Australian grains industry to mount the strongest possible case against China's 18-month anti-dumping investigation.
"Every country has a right to apply tariffs in relation to matters of dumping," Senator Birmingham told reporters in Canberra on Sunday.
"But we are quite clear and firm in our view that there is no justification to find that Australia's farmers and barley producers are subsidised or are dumping their product in such ways."
Western Australian Agriculture Minister Alannah MacTiernan said a tariff would be a "major blow" to farmers in her state as they provide 88 per cent of barley exports to China.
AAP
The AFL Commission will meet on Monday to finalise return to play plans for 2020 after a frantic week trying to satisfy clubs, players, broadcasters and, most importantly, state and federal governments.
When will the AFL resume?
The earliest possible date is Thursday June 11, which is sooner than expected, but absolutely everything would have to go right for this to happen. Every state government would have to be on board – and WA is far from across the line, having described the AFL proposal as "just not the safest model".
Clubs still think June 18 is more realistic. Much depends on the pace at which the Victorian government relaxes restrictions. It is hoped players will be able to train in groups of 10 from Monday May 18, leading into the resumption of full training three weeks later.
It is normally the stuff performer's nightmares are made of, playing to an empty room, but on Saturday night, Australian jazz singer Emma Pask did just that.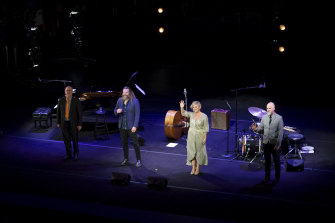 Pask was chosen by The Sydney Opera House to launch the first of their concerts live streamed from the stage of the hallowed Joan Sutherland Theatre. The room was empty but for a handful of camera operators, crew and band. Just 20 people filled the space that would normally hold more than 1500.
"I felt relaxed because I didn't have thousands of faces to connect with, but I also missed that," Pask said.
"In some ways it felt like a dress rehearsal with the band, but also knowing there were people out there watching, whether it was 10 or a thousand people I don't know how many were watching, you were able to conjure some energy from that."
The Sydney Morning Herald photojournalists have documented Sydney's response to the coronavirus crisis.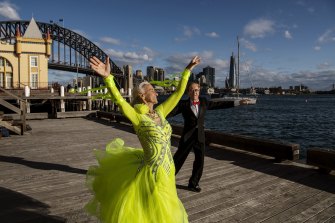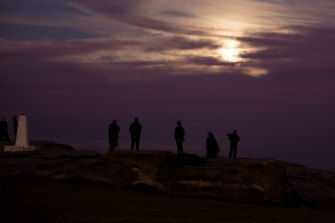 The global death toll from coronavirus has passed 279,000. There are more than 4 million known cases of infection but almost 1.4 people have recovered, according to the Johns Hopkins University tally.
In this strange new world of ubiquitous video calls while many of us work from home, our bookshelves are enjoying a rare moment in the spotlight.
Actor Cate Blanchett's bookshelf full of Oxford English dictionaries recently attracted global attention, while the Bookcase Credibility Twitter account critiques book-filled backdrops around the world, including those of filmmaker Louis Theroux and Australian men's cricket coach Justin Langer.
For some people, positioning a well-stocked bookshelf behind them is a chance to flaunt their intellect. For others, their study just happens to be a functional space for Zoom calls.
In her role presenting The Drum on ABC TV, Julia Baird reckons she's seen 100 people's bookshelves since lockdown began, as she zooms into homes across the country. She confesses to having "shelf envy" – a phrase barely imaginable three months ago.