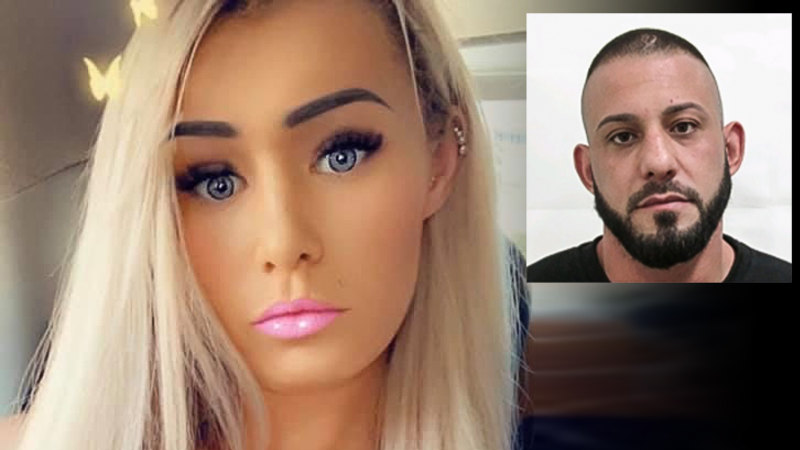 Ms Price's mother and grandmother spoke of their heartache following the death.
"I feel so bad because a mother is supposed to protect her kids and I didn't protect her and couldn't be there to help her," Ms Price's mother, Tracey Gangell, told the Seven Network.
"My heart is broken into a million pieces for the little boy.
"You think it happens to everyone else but not you."
A nationwide manhunt continues for 33-year-old suspect Joe Barbaro, the scion of the Barbaro crime family, an Australian branch of the Italian mafia.
Loading
His Mercedes was found at a property north of Melbourne and police suspect he may be driving a white Toyota Hiace van, with registration plates 1OZ 8PC.
Police believe Ms Price, who left behind a four-year-old son, may have been dead for a week before her body was found.
Her cousin, Kily Dunbar, set up a GoFundMe page to raise money to transport her body from Melbourne to Rokeby.
"I want to help my Aunty [Ms Price's mother] bring Ellie home so she can be where she belongs with her family …. [and] laid to rest surrounded by the people who love her," Ms Dunbar wrote.
"Ellie was living in Melbourne pursuing her dreams but her heart was in Tasmania with her friends and family, we are unsure at this stage when the authorities will allow my Aunty to make the necessary arrangements to fly Ellie home to rest where she belongs."
The page had raised about $950 of the $3000 goal at the time of writing.
Paul is a reporter for The Age.