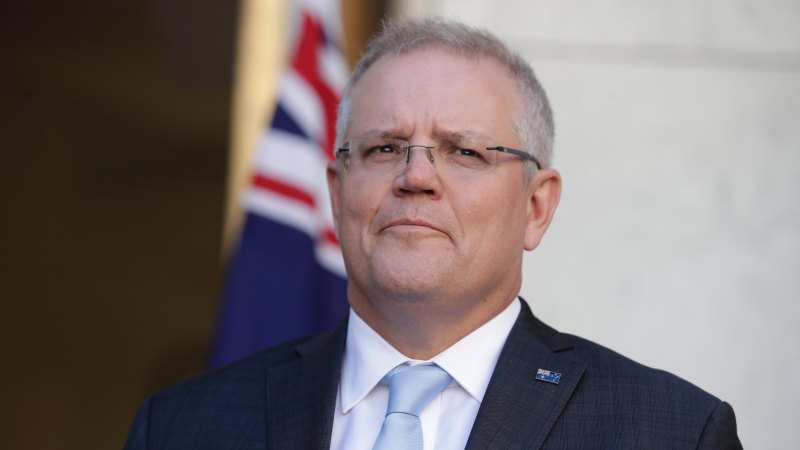 The timing of the barley dispute has raised the prospect that it is the first stage in an economic coercion campaign that could target Australian universities and other agricultural exports as relations between Australia and its largest trading partner deteriorate.
Trade Minister Simon Birmingham had a crisis meeting with producers on Monday morning and is now working through the documents with the Department of Trade to finalise Australia's response by the deadline of May 19.
Loading
Asked on Monday if he believed the barley dispute was tied to the coronavirus inquiry, Mr Morrison said "no" and said he hoped it would be determined on its merits. "It's an anti-dumping issue. They certainly haven't raised it as connected to other issues," he said. "I would be extremely disappointed if it was."
Jeffrey Wilson, the research director at the Perth USAsia centre, said the allegations of Australian farmers dumping cheap barley in China and crowding out local producers were unsubstantiated. "It's absolutely scandalous," he said. "The case is without merit."
Dr Wilson said the process had been ongoing for 18 months and that trade observers had expected the dispute to be resolved without further investigation.
"Given it is without merit legally and hot on the heels of retribution threatened by China's ambassador, any other explanation other than it being politically motivated would be disingenuous."
China's ambassador Cheng Jingye in April warned Chinese consumers could boycott Australian universities, beef and wine exports if Australia continued to pursue China's role in the coronavirus through an independent inquiry.
Resources, including coal and iron ore are unlikely to be targeted as they are needed to fuel China's economic rebound from the pandemic. Barley, which China can source from Canada and Eastern Europe, is seen as a sector the Chinese government can leverage without hitting its own economy or relying on the spending habits of individual citizens.
"This is a matter of high politics now, it's not really about trade policy," Dr Wilson said. "It's no longer a shot across the bow, it's a shot at the hull."
Eryk Bagshaw is an economics correspondent for The Sydney Morning Herald and The Age, based at Parliament House in Canberra