Liberal MPs are calling for a pathway out of the mammoth job assistance programs that are supporting more than 5 million workers as the coronavirus crisis pushes Commonwealth debt beyond $600 billion.
Worried about the cost of the schemes, government backbenchers are backing the return of mutual obligation rules as a gradual step to curb the sweeping payments to those who have been thrown out of work.
Prime Minister Scott Morrison declared it "premature" on Monday to change the JobKeeper wage subsidy of $1500 per fortnight for those in work and the JobSeeker payment of $1100 per fortnight for the unemployed. But the PM's own ministers and MPs are debating ways to phase out the record assistance as active coronavirus case numbers fall and parts of the economy return to life.
With Australia continuing to flatten the curve of coronavirus infection rates, Federal Parliament resumes sitting this week. In today's episode of Please Explain, chief political correspondent David Crowe joins national editor Tory Maguire to discuss what this week's socially distanced question time may bring.
When NSW Premier Gladys Berejiklian announced on Sunday that cafes and restaurants could reopen with up to 10 diners at a time, Macleay Street Bistro was booked out within an hour.
"I guess people are just sick of being at home," said Phillip Fikkers, owner of the 40-seat Potts Point restaurant. "My inbox has been flooded with customers requesting a table for our first service back on Friday night."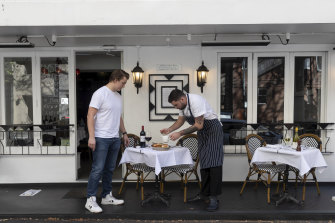 Mr Fikkers is one of many Sydney restaurant operators looking forward to welcoming guests on Friday for the first stage of COVID-19 restrictions easing in NSW.
However, the restaurateur said it would be many months before his bistro was likely to turnover the same revenue as it was before the coronavirus pandemic.
"We have experienced an 80 per cent drop in business over the past two months. We will need to offer takeaway to make up for the reduced dining room capacity for some time."
Other Sydney venues set to reopen and operate at a reduced capacity include Aqua Dining in Milsons Point, Woolloomooloo's Manta, and Fix Wine Bar and Restaurant in the CBD.
The coronavirus has killed so many people in Iran that the country has resorted to mass burials, but in neighbouring Iraq, the body count is fewer than 100. The Dominican Republic has reported nearly 7,600 cases of the virus. Just across the border, Haiti has recorded about 85.
The coronavirus has touched almost every country on earth, but its impact has seemed capricious. Global metropolises such as New York, Paris and London have been devastated, while teeming cities such as Bangkok, Baghdad, New Delhi and Lagos have – so far – largely been spared.
The question of why the virus has overwhelmed some places and left others relatively untouched is a puzzle that has spawned numerous theories and speculations but no definitive answers.
That knowledge could have profound implications for how countries respond to the virus, for determining who is at risk and for knowing when it's safe to go out again.
Georgia Porteous celebrated her 19th birthday in March while living independently far from home with flatmates for the first time in her life. Within a month, the university student was back home in Dubbo, back in her childhood bedroom with its sports trophies, childhood photos and school hat, and back at her old job at the local supermarket.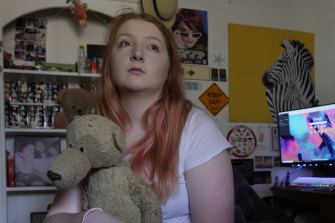 Like thousands of young students who were living on campuses, and young people whose work has dried up because of the pandemic, she had nowhere else to go but home.
"It's not a good situation," said the University of Sydney's Professor Ian Hickie, co-director, health and policy, of the Brain and Mind Centre. The post-school period from 18 to 25 was a key development stage when young people needed to move into the world, he said.
Julie Power has interviewed a range of young people who moved back home during the pandemic. Most said it was "weird". Others mentioned it was difficult and challenging – a "nightmare" – for them and their parents.
In tomorrow's paper, The Sydney Morning Herald welcomes the relaxation of social distancing rules from this Friday – but warns that we cannot let down our guard. As the Premier said this morning: "Please don't be complacent. That is our enemy, just as the virus is."
From the Tuesday editorial:
Things have not returned to normal. We must maintain the basic practices of social distancing. Where possible, avoid shaking hands and hugging; use hand sanitiser; and cough into the crook of your arm. Get tested if you are even slightly sick. Do not go to work if you feel ill.
The best way to ensure that Friday is just the start of a broader return to normal is to maintain our discipline. The virus is still out there and we must not give it an easy chance to fight back.
Denmark has cut in half the physical distance at which citizens can stand apart, as the country takes a step toward ending coronavirus restrictions.
The social distancing requirement has been reset to 1 metre from 2 metres, according to a statement late on Sunday from the Danish Health Authority.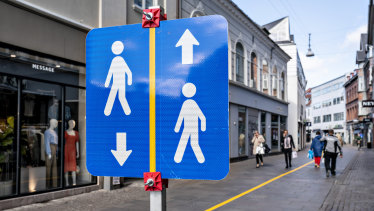 Denmark is now in the second phase of a return to something resembling pre-coronavirus life, with all shops opening on Monday. Restaurants and cafes will follow next week while cinemas, museums and amusement parks will open in June. Primary schools have been open since April, with older students set to resume in-class tuition next week.
Prime Minister Mette Frederiksen has repeatedly said her government's decision to impose tough restrictions early on played a key role in allowing the country to roll back its lockdown earlier than many others.
But Denmark's borders will remain closed, with an update from the government due by June 1 at the latest.
Bloomberg
India reported its biggest daily increase in cases on Monday as it prepares to gradually resume train service while easing its virus lockdown.
India's train network was stopped in late March as a national lockdown was imposed on the country of 1.3 billion people.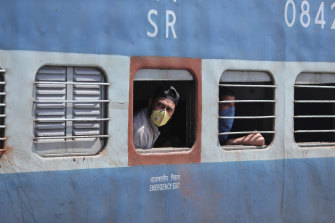 When the service restarts Tuesday, passengers must wear masks and pass health screenings before being allowed to board the trains, the railway ministry has said. The trains will make fewer stops than usual as service is gradually restarted.
The announcement comes after the government arranged for trains to transport thousands of migrant workers stranded in Indian cities back to their homes.
The railway system is often described as India's lifeline, transporting 23 million people across the vast subcontinent each day, some 8.4 billion passengers each year.
On Monday, India's government reported 4,213 new cases of coronavirus infection over the past 24 hours. It has now more than 67,000 cases which include 2,206 deaths.
The rise in the number of infections come on a day when Prime Minister Narendra Modi is going to meet various state heads to discuss the country's lockdown exit strategy.
India's 54-day coronavirus lockdown is expected to end on May 17.
AP
If you've got any symptoms at all, even a mild sore throat, the NSW government wants you to get tested for COVID-19.
"As the months and weeks get colder, people are more likely to develop flu-like symptoms," Premier Gladys Berejiklian warned this morning. "Don't assume it is the flu, assume it is the coronavirus. Come forward and get tested."
Here's an interactive map showing where to go if you need to do that.