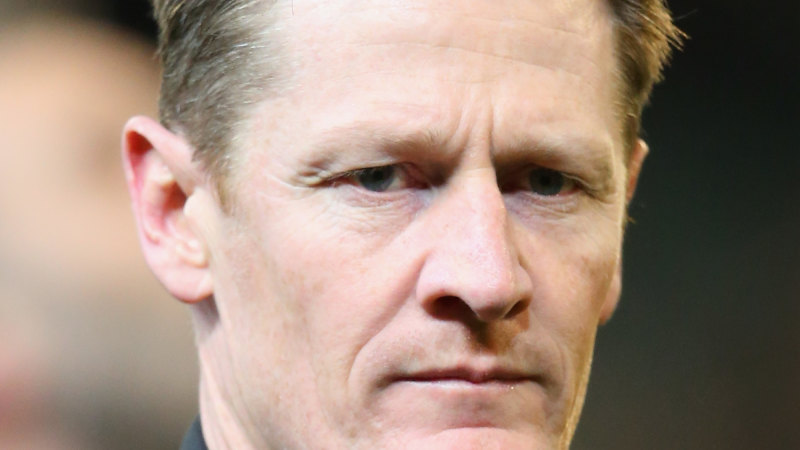 "We all have a very clear responsibility to ensure we do everything we can to stop the spread of the virus. The protocols are clear and the actions in this matter, whilst not pre-planned, are a breach of them," AFL legal counsel Andrew Dillon said in a statement.
Loading
"We take this matter extremely seriously. We will not compromise the health and well-being of the community, and remind everyone in the industry – players, coaches, officials and staff – that they have a responsibility to adhere to the rules for the safety of everyone in the community."
The identity of the 16 players was revealed on Monday and included club leader Tom Doedee, Kyle Hartigan, William Hamill, Ayce Taylor, Ben Davis, Lachlan Sholl, Jordon Butts, Lachlan Gollant, Ronin O'Connor, Ben Keays, Fischer McAsey, Josh Worrell, William Frampton, Elliott Himmelberg, Myles Poholke and Lachlan Murphy.
The Crows maintain they had approval from both the AFL and from SA Police to travel an hour north to the Barossa Valley, to quarantine away from the community.
Loading
Both CEO Andrew Fagan and new football boss Adam Kelly have said the club provided the 16 players with a document stating what protocols to follow.
The AFL said it was Hart's action that caused the error, although he was remorseful.
"The investigation found the club had provided written and verbal instructions to players and the assistant coach to comply with the protocols in place, however the assistant coach present had accepted that his instruction was not in line with either the rules or the club's instructions," the statement read.
Hart will not be allowed back at the club until June 22.
Loading
Essendon champion Matthew Lloyd described the sanctions as light and believes the senior players present should've shown more leadership.
"If you were one of them, you're suspended for a week or two, they shouldn't get the same as McAsey, who's been around for five minutes, or for Worrell, who hasn't played a game," Lloyd told Sportsday.
"If you were one of those senior players, you have got off extremely [lightly].
"It seems as though it's fallen on Ben Hart – that he hasn't shown enough strength of character in this situation."