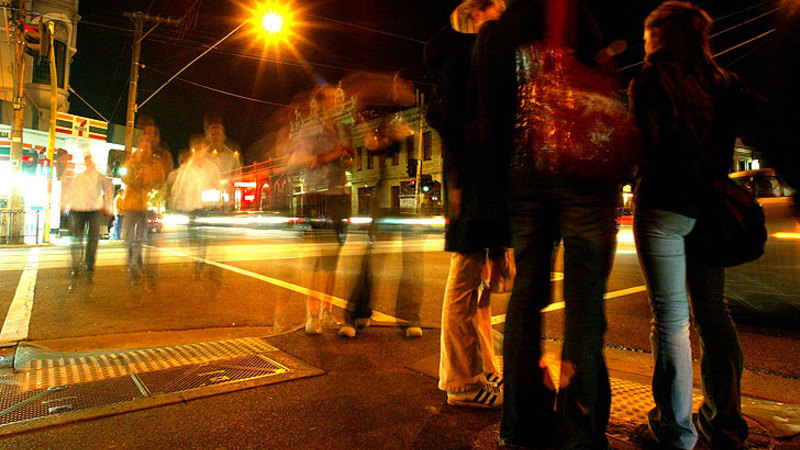 In the first incident, a 27-year-old woman left a hotel on Swan Street in Richmond about 3am on April 9, 2017.
An unknown man offered her a lift home and stopped his car in a service lane of the Princess Highway in Oakleigh, where police say he sexually assaulted the woman.
In the second incident, a 34-year-old woman was walking along Gertrude Street in Fitzroy after a night out with friends in the CBD on January 12, 2018.
An unknown man offered her a lift home about 4.30am. She got into the car and has no memory of what happened until she woke up the next morning at an unknown property, having been sexually assaulted.
The man allegedly assaulted a third woman he spotted walking home on February 11, 2018.
The 24-year-old woman had been out with a group of friends at a hotel on Brunswick Street in Fitzroy. She left her friends to walk home about 3am and was approached by an unknown man who offered her a lift.
The man then parked the car in a nearby street and sexually assaulted her, police said.
The man did not ask for money when he offered to drive the women home.
All three women later received text messages and calls from unknown and blocked numbers, asking: "Are you out and about?"
Two of the three victims also found their underwear stuffed into their handbags after the attacks.
The women described their alleged attacker as being aged between 50 and 60, bald with tanned skin and a chubby build. He was driving an SUV type vehicle at the time of each incident.
The investigation is continuing and police are looking at any possible links to other matters.
Anyone with information is urged to contact Crime Stoppers on 1800 333 000 or submit a confidential report at www.crimestoppersvic.com.au.
Rachel is a breaking news reporter for The Age.