As governments begin to ease restrictions to stop the spread of coronavirus, AFL players and club staff are expecting to remain virtually housebound when they return to training.
Interactions with people outside their immediate families will be discouraged and dinner parties with friends will be off the agenda in the early stages as the AFL strives to minimise the risk of infection occurring within an AFL club.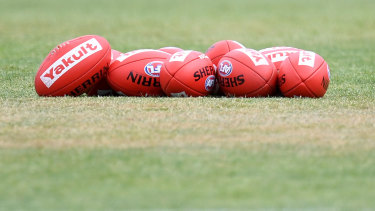 The relative isolation of footballers and club staff compared with the rest of the community is expected to test the mettle of people who work at clubs but the AFL has emphasised that unless strict protocols are introduced, government exemptions enabling games to be played and full-contact training will not be granted.
The AFL and the AFLPA continued to thrash out the details of the protocols on Tuesday after the AFL Commission agreed to them in principle with players expected to be happy to cooperate to get the season up and running.
One club official said they were expecting to have to live "at the extreme end of quarantine measures" to ensure the season got underway in line with government expectations, with regular and sustained testing underpinning the protocols.
Teachers are divided on the merits of returning to schools before the end of term two, but hope the past month of remote learning will trigger a shift towards more online teaching in Victoria.
Students will begin to return to schools on May 26, beginning with students in prep, grades 1 and 2, year 11 and year 12. Students in all other year levels will return on June 9.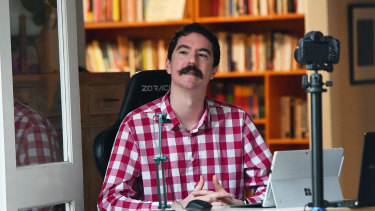 Special schools will reopen in full on May 26. The 36,000 year 10 students who are doing VCE subjects will also be among the first to return to schools, for those classes.
Tuesday's announcement means all states and territories have now outlined a plan to return to classes in term two, after hastily vacating school buildings as the number of positive COVID-19 cases in the community rose in March.
A third staff member at a McDonald's restaurant in Fawker has tested positive to COVID-19.
More than 90 employees of the outlet have been tested as a precaution, according to the Victorian Health Department.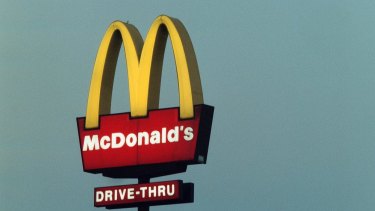 The Fawkner restaurant has been closed but will reopen soon with staff from other McDonald's outlets. The first case at the Fawkner outlet was confirmed last Thursday.
The employee had not worked since April 30.
Victorian families are preparing for another upheaval caused by coronavirus as prep, grades one and two and years 11 and 12 return to classroom teaching across Victoria on May 26.
This will create a logistical challenge for some families, with middle grades not due to return until June 9, leaving parents managing both school drop-off and remote lessons for two weeks.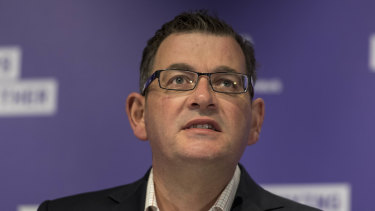 And that's just weeks before school holidays on June 26.
Some support the plan, calling a staggered start the best approach. But others are bracing for a nightmare – or refusing to return until term three.
Here's a sample of what our readers said. Some responses have been edited for brevity.
Seoul: South Korean authorities were combing through mobile phone data, credit card statements and CCTV footage on Tuesday to identify people who visited nightclubs at the centre of one of the capital's biggest novel coronavirus clusters.
More than 100 new cases linked to the nightclubs have brought fears of a second wave of infections in a country held up as a coronavirus mitigation success story.
Health authorities have tracked and tested thousands of people linked to the nightclubs and bars in Seoul's Itaewon nightlife neighbourhood, but want to find others who they have not been able to identify.
China has suspended imports from four large red meat abattoirs, fuelling concern of a campaign by Beijing against Australian producers in response to Prime Minister Scott Morrison's push for an independent coronavirus inquiry.
The meat export freeze follows China's threats to impose severe anti-dumping tariffs on Australian barley exports, worth $600 million due to drought last year.
Political tensions between Australia and China have ratcheted up sharply since the beginning of the coronavirus pandemic, culminating in a warning last month from China's ambassador, Cheng Jingye, that Chinese consumers could choose to boycott Australian products such as beef and wine out of a patriotic sense of duty. Australia will push for a global independent probe into the origins of COVID-19 at the World Health Assembly this week.
Trade Minister Simon Birmingham and Agriculture Minister David Littleproud on Tuesday said the government was notified late on Monday that four Australian meat establishments – two Queensland abattoirs owned by Australia's largest meat processor, JBS, as well as Kilcoy Pastoral Company near Brisbane and Northern Co-operative Meat Company at Casino, NSW – had been suspended over labelling and health certificate requirements.
African nations are scrambling to develop homegrown solutions to the medical shortfalls that has struck even the richest countries – like how to have enough breathing machines to handle an avalanche of COVID-19 patients who need the devices to help increase their blood oxygen levels.
In Senegal, for example, researchers are working to develop a prototype ventilator that could cost a mere $160 ($248) each instead of tens of thousands of dollars.
Complicating the task in Africa is the fact that coronavirus is expected to peak later than in Europe and the United States, well after dozens of other countries have bought out available supplies.
"Africans must find their own solutions to their problems. We must show our independence. It's a big motivation for this," said Ibrahima Gueye, a professor at the Polytechnic School of Thies in Senegal, on the 12-member team developing the prototype ventilator.
Their efforts are being mirrored elsewhere across the continent, where medical supplies are usually imported.
Many hope that these efforts to develop ventilators, personal protective equipment, sanitisers and quick-result antibody tests will lead to more independent solutions for future health crises.
The biggest collapse in overseas visitors and foreign student arrivals in the nation's history is driving up the number of empty apartments and stoking fears for the long-term future of the tourism industry.
Australian Bureau of Statistics figures show just 307,500 foreign tourists arrived in the country in March, a 60 per cent drop on the year before and the worst monthly number since mid-1995.
The sharp fall is expected to be even worse in April. The full closure of Australia's borders to non-citizens and non-residents only came into force on March 20 in an effort to stop the spread of coronavirus.
The forced 14-day isolation rules for those entering the country were introduced on March 16, following staggered bans over the month for countries such as South Korea and Italy.
The sharp decline in travellers has hit the residential rental market, with holiday homes typically leased through Airbnb being advertised for all tenants. The rise in available properties, combined with job losses in inner-city areas, has led to steep rises in vacancy rates across major capital cities.
Victoria's Health Department failed to verify an infected Cedar Meats worker's claim that he had not been in contact with other employees, a parliamentary inquiry into the state's response to the coronavirus pandemic has heard.
The Andrews government came under intense questioning during the first day of hearings for its handling of Victoria's largest COVID-19 outbreak, linked to the meatworks in Melbourne's west.
It came as the Victorian Liberals claimed one of their MPs had been approached by an intermediary for Cedar Meats, who asked that they not name the company as news of a coronavirus cluster emerged. The company denies the claim.
State Treasurer Tim Pallas will appear at the inquiry on Wednesday and is expected to be quizzed about the $24.5 billion loan taken out by the government to deal with coronavirus and its economic fallout.
In a tragic reminder of the dangers of spitting and coughing on others during this pandemic, a railway ticket office worker in the UK has died of coronavirus after being spat at while on duty.
Belly Mujinga, 47, was on the concourse of London's Victoria station in March when a member of the public who said he had COVID-19 spat and coughed at her and a colleague. Within days of the assault, both women fell ill with the virus.
Ms Mujinga, who had underlying respiratory problems, was admitted to Barnet Hospital and put on a ventilator but died on April 5, said her trade union, the Transport Salaried Staffs Association.
The union has reported the incident, and British Transport Police have launched an investigation.
AAP